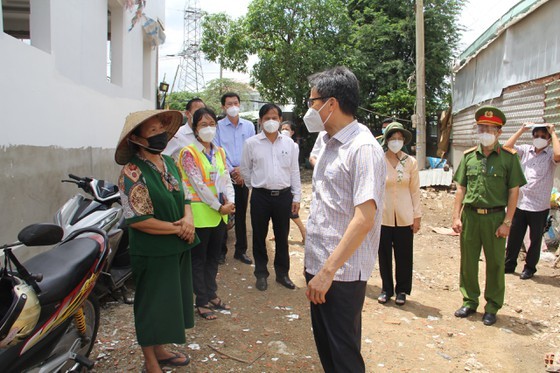 Deputy Prime Minister Vu Duc Dam visits and encourages Covid-19 hit residents.

Listening to the shared difficulties from residents,
the Deputy PM
required Binh Chanh District leaders to continue to review and support the people facing difficult circumstances, especially households having children in the rental areas.
Currently, 1,156 Covid-19 patients in the locality are performing home isolation, 3,596 coronavirus infections are under treatment at centralized isolation areas and 14,715 recovered cases have been discharged from hospitals.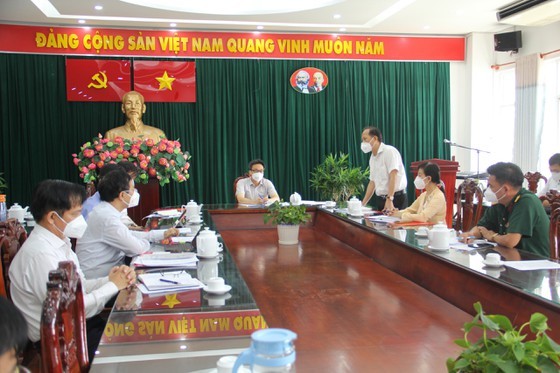 The working session between Deputy Prime Minister Vu Duc Dam with leaders of Binh Chanh District
During the passing time, the Binh Chanh Medical Center received 2,100
medicine bags A
including those for fever relief and patient physical condition enhancement, medicine bags B consisting of anti-inflammatory and anticoagulant and 1,200 medicine bags C having antiviral drug Molnupiravir. However, the locality is short of anti-inflammatory and anticoagulant drugs for Covid-19 patient treatment.