A Vietnamese film week entitled New voices from Vietnam will take place at the Samuel Goldwyn Theater in Beverly Hills, California in the US from November 5 to 14.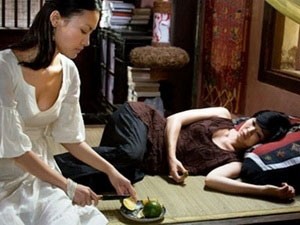 A scene in the film Choi voi (Adrift)
Works including Fading light, Bi dung so (Bi, don't be afraid), Me va con gai (Mother and daughter), Phuong Thanh Cong (Thanh Cong Ward), Ong va chau (Grandfather and grandchild), Day dog, Canh dong bat tan (The endless field), Trang noi day gieng (The moon at the bottom of the well), Mua oi (The season of guavas), Giao thua da qua (New Year's eve passed), Choi voi (Adrift), Nha cua cha (Father's house), Toi mo lam cong nhan (I dream to be a worker), Chung cu cua toi (My apartment building), Toi yeu Viet Nam (I love Vietnam), Bay rong (Dragon trap), Mai hien (The eaves), Cu va chim se se (Owl and the Sparrow) will be screened in the event.

Vietnamese directors consisting of Dang Nhat Minh, Bui Thac Chuyen, Nguyen Phan Quang Binh and Vietnamese American director Stephane Gauger will meet and talk with audience about their movies during the film week.

The film show is organized by the American Academy of Arts & Sciences, and UCLA Film & Television Archive.