Eden Joint Stock Company joints hand with Thanh Binh Service and Trade Consultants Ltd., Co to build a four-star tourism area in Vung Tau city's adjacent area of Chi Linh-Cua Lap, Ba Ria - Vung Tau Province.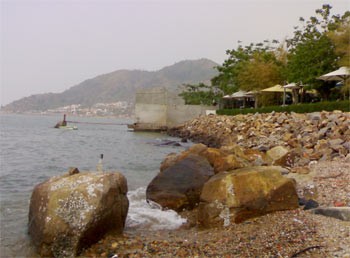 Vung Tau City (Photo:KK)
The tourism complex including a resort, three 11-storey hotels, 200 villas, trade center, Cua Lap park, sport center and other facilities will be built in an area of 25 hectares at an estimated cost of VND1,000 billion.

The construction of the tourism area is carried out from now to 2010. Among them, the Eden-Thanh Binh Resort included 81 bungalows invested US$5 million in the first phase will go into operation in 2008. The resort would be upgraded to five-star standard in the second phase to meet the high quality tourism demand.

Until now, 7 tourism investment projects Chi Linh-Cua Lap with the total capital of 126 billion VND and 395 million USD have been approved by the provincial authorities. With the total area of more than 800 hectares, the Chi Linh-Cua Lap area is expected to become a heaven of tourism in Vung Tau.