The number of foreign travellers to Vietnam in November showed an increase after tourism seemed to decline in last few months or posted growth below a one-digit figure.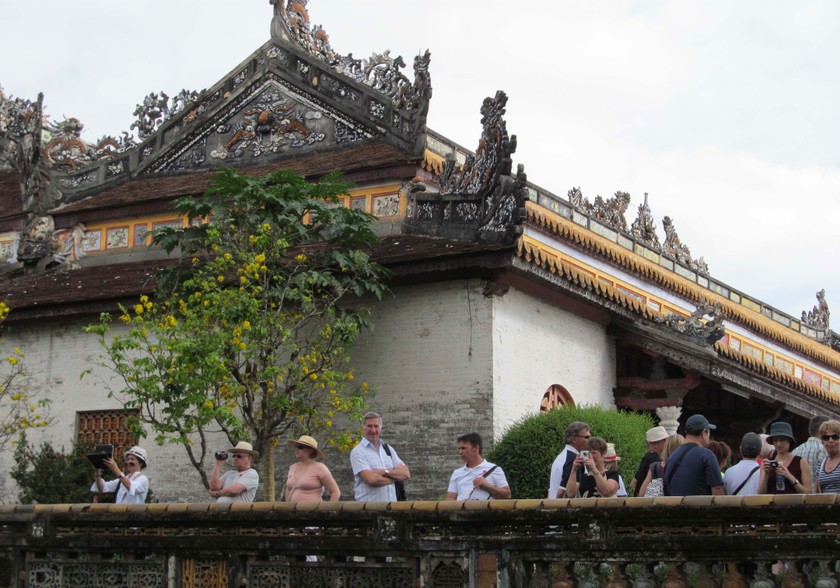 Foreign holidaymakers visit Thai Hoa Palace in Hue City. (Photo:SGGP)
According to the General Statistics Office, the country welcomed around 731,000 international tourists in November, an increase of 8.8 percent compared to the same period last year.
In the first eleven months of 2013, more than 6.85 million international tourists arrived in the country, up 10.2 percent against the same period last year, of which, Russian holidaymakers posted a fairly high growth while other major tourist markets saw growth of 10-18 percent.
In November, around 35,750 Russian holidaymakers came to Vietnam, an increase of 53 percent year-on-year, raising the number of Russian holidaymakers to Vietnam to more than 263,860 in the first eleven months, a surge of 64 percent year-on-year.
This year, the numbers of Russian visitors are expected to exceed the target figure of 250,000-280,000.
Ho Chi Minh City estimates that around 419,750 international tourists came to the City in November, up 15 percent year-on-year; while in the first eleven months of the year 3.64 million visitors arrived in the City. The City will welcome the fourth million foreign tourist in December.