The Vam Sat Ecological Tourist Site is spread over 1,500 hectares in the Nature Reserve of Can Gio Mangrove Forest in Can Gio District of Ho Chi Minh City, about 60 kilometers from the City center.
It has been listed as one the world's best eco-tourist sites and recognized by the United Nations World Tourism Organization.
This is habitat for many water birds and migratory birds and some rare bird species listed in the Red Book.
This tourist site is considered as one of the most attractive destinations in Ho Chi Minh City. Every year, about 15,000 domestic and foreign tourists visit Vam Sat Ecological Tourist Area.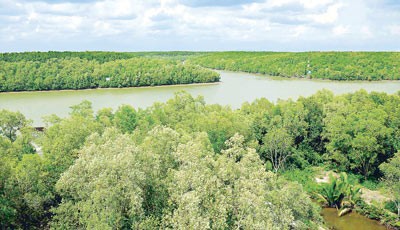 View of Vam Sat Ecological Tourist Site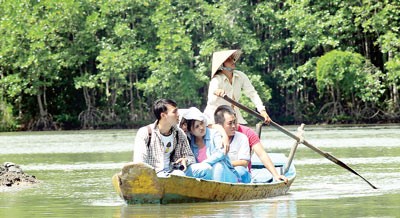 Tourists on river boat at Vam Sat Ecological Tourist Site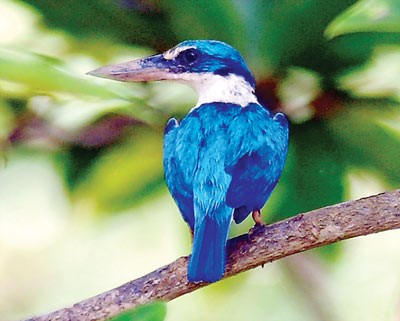 Kingfisher lives in Vam Sat Ecological Tourist Site
The White Stork lives in Vam Sat Ecological Tourist Site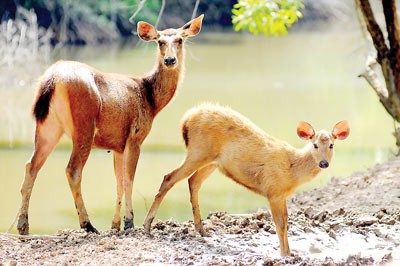 The deers in Vam Sat Ecological Tourist Site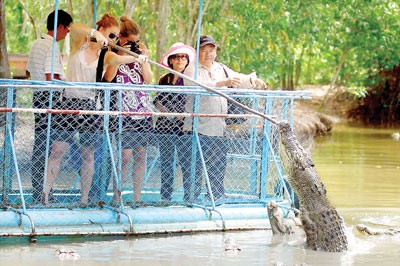 Visitors fish crocodile in Vam Sat Ecological Tourist Site
Gobies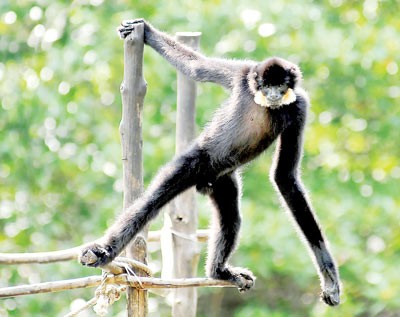 The yellow-cheeked gibbon