The Khang Thong Group announced US$2 billion Happyland entertainment complex at a press briefing in Hanoi on September 6.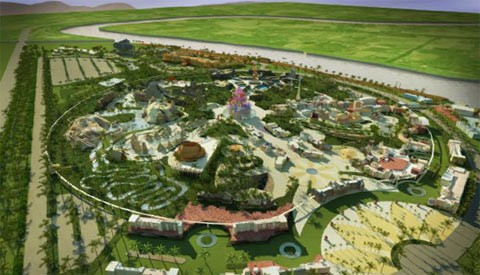 An artist's impression of the complex
The government approved the project last year. The 338 ha complex located in Long An province will be a combination of local and modern features along with exhibition, trade centers, 3-5 star hotels, water park, dance hall, indoor and outdoor theatres, cultural center, art museum and urban area.
The project will boost service industry in the region and generate about 10,000 jobs for local residents.
The entertainment complex is scheduled to commence next January and to open to public in April, 2014.