Phong Nha-Ke Bang National Park in Quang Binh has been removed from the list of candidates for the world's seven natural wonders poll at www.new7wonders.com due to the fact that the provincial government has not submitted a formal application to NewOpenWorld, the organizer of the online poll.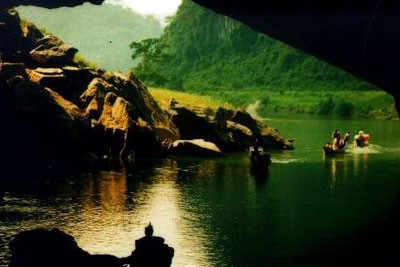 Phong Nha cave
The authorities of the central coast province were surprised by the news as they had not known that a formal application was required.

Phong Nha-Ke Bang was one of three Vietnamese beauty spots among the leading nominations for the New Seven Wonders of Nature, the other two being Ha Long Bay on the far north coast and Mount Fansipan in the rugged northwest.

Much to the public's surprise, Mount Fansipan has also been removed from the list of nominations, and for the same reason.

On Thursday, the Quang Binh Province Department of Culture, Sports and Tourism proposed the provincial People's Committee to rectify their omission and prepare a proper application for Phong Nha-Ke Bang to submit to NewOpenWorld.