Two more speed boats yesterday started to carry passengers between Rach Gia District and Phu Quoc island District in the Mekong delta province of Kien Giang.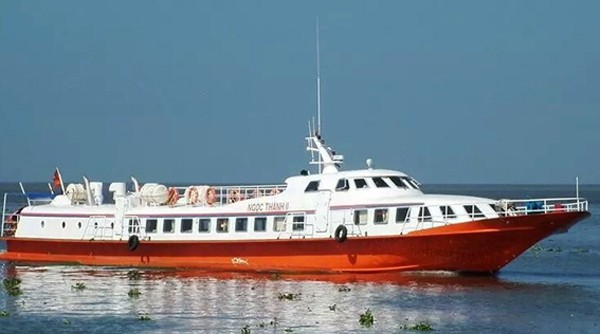 Ngoc Thanh speed boat is added to carry passengers in the Rach Gia- Phu Quoc route (Photo: SGGP)
As per Ngoc Thanh Company, owner of the two boats, the steel & aluminum boat has the length of 46.8 meter, the height of over 5 meter and be able to carry 306 passengers and seven tons of goods.
The boat has two floors with each having two air-conditioned passenger room. Specially, each room has four beds for patients and the elderly passengers.
The boat is designed with two machines with its capacity of 1,200 horsepower for each. It has average speed of 48.1 km per hour. Accordingly it takes 2hour and 45 minutes for the 150 km route
Each day, the boat will depart in the two harbors in Rach Gia and Phu Quoc at 8.10 AM and 1.10 PM.
Fare costs VND250,000 (US$10.9) in the first month after opening yet later it will be up to VND280,000.