The central coastal city of Nha Trang will organise a string of exciting cultural and sports activities for the Nha Trang Sea Festival, scheduled to take place from July 11 to 14.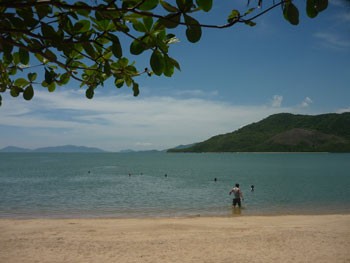 A beach in Nha Trang City (Photo: KK)
The biennial event, the seventh of its kind since 2003, will involve a number of artistic, cultural and sporting events featuring both traditional and modern cultural characteristics, including exhibitions on cultural heritage and Hoang Sa (Paracel) and Truong Sa (Spratly) archipelago sovereignty documentation,
international conferences on seas and islands, and a women's international volleyball championship.

As one of the largest events in the city, the festival is part of efforts to preserve and promote the regional and national cultural sea values.
A number of art troupes from the Republic of Korea, France, Japan, Russia and the US are set to participate in this year's festival.
The coastal city of Nha Trang is located in the central province of Khanh Hoa province, 440 kilometres northeast of Ho Chi Minh City and around 1,300 kilometres from Hanoi.
Known for the beautiful Nha Trang Bay and friendly atmosphere, the city boasts nearly 10 kilometres of white-sand coastline with warm clear waters throughout the year.
The sixth Sea Festival, held in June 2013, drew over 450,000 domestic and foreign visitors./.