The reigning Miss Earth, Hil Yesenia Hernandez Escoba of Chile, and three contenders for this year's title will put in an appearance at the 2007 Ho Chi Minh City International Travel Expo in October.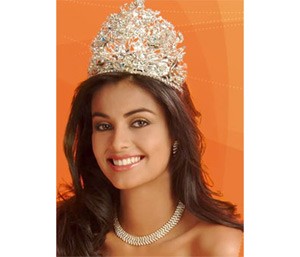 Miss Earth 2006 Hil Yesenia Hernandez
Miss Escoba and the contestants from the Philippines, Singapore and Viet Nam will take to the stage at the travel show and do a few things for charity at various locations in the city.
The hope is that their presence will promote green tourism in Viet Nam and encourage the environmental protection campaign.
This year's show at Phu Tho Indoor Stadium from October 5 to 7 will feature more than 150 display booths of a hundred-plus Vietnamese and foreign companies, or 40% percent more than last year.
The program includes connecting Vietnamese and foreign travel agents, much advertising of popular tourist haunts in 18 Vietnamese provinces and cities, and a meeting of the three countries' tourism ministers.
The show's subtitle for 2007 is "Discovering the Sub-Mekong Region's Pearls - Viet Nam, Laos and Cambodia: Three Countries, One Destination".