Passenger ships will soon be banned from staying overnight in Ha Long and Bai Tu Long bays, local authorities in the northern province of Quang Ninh said.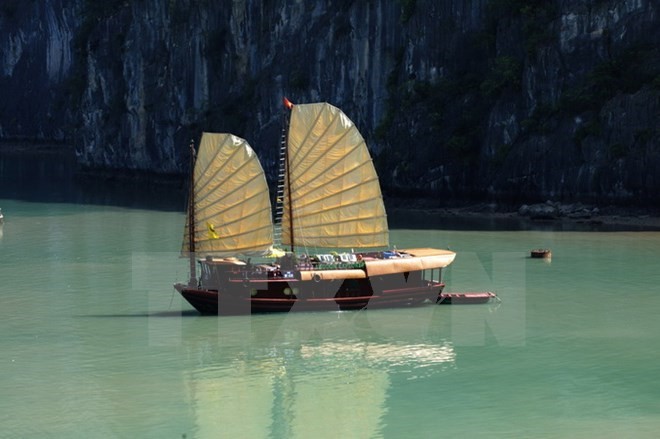 A ship travels in Ha Long Bay (Photo: VNA)
In the near future, only daytime travel will be allowed in the sea.
The move is part of a local programme that also intends to replace wooden ships with steel ones over the next five years. The scheme is expected to enhance tourism service quality and safety.
Currently, there are 553 tourist ships operating across the two bays, 202 of which dock overnight there.
In 2015, Ha Long and Bai Tu Long bays welcomed about 2.5 million tourists. The fleet can serve a maximum of 10 million passengers, meaning there are too many ships.
Quang Ninh issued a temporary regulation that allows wooden ships to operate in the bays for a maximum of 15 years, as opposed to the 25 years regulated in Decree 111/2014/ND-CP.
After the 15 years, they can still travel outside the bays.