The Petro Viet Nam Finance Company (PVFC) will make financial investment or provide financial services for 11 tourism projects in Da Lat City and Bao Loc Town of the Central Highlands Province of Lam Dong from now to 2010.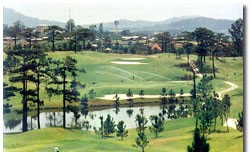 Da Lat City
An agreement of the investment has been signed between the PVFC and the Tourism and Trade Department of the Lam Dong province.

Accordingly, PVFC will invest in planting flowers in the Lien Khuong Airport, building seven flower towers and installing five information booths in the heart of Da Lat City.

PVFC will also invest or supply financial services to other tourism and infrastructure projects including constructing an office building, a sanatorium, an entertainment complex and so on in the following years.