Saigon Tourist Company plans to invest VND1, 900 billion (US$92 million) in expanding the old Majestic Hotel in District 1 of Ho Chi Minh City.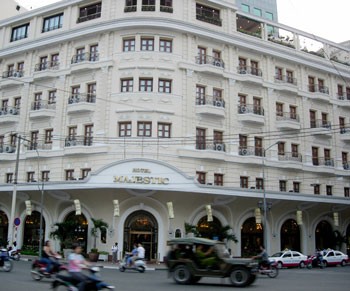 Majestic Hotel (Photo: KK)
Two 24 and 27 storey buildings with a total of 353 rooms and four basements will form the expansion plan.
The old Majestic Hotel built in 1925 in French architectural style and recognized by the Viet Nam National Administration for Tourism (VNAT) as a 5-star hotel in 2007, will remain unchanged and will preserve its heritage status.
The old hotel has 185 rooms and along with 353 rooms in the new hotel complex, the majestic hotel will offer a total 538 guest rooms. The new complex will be fully operational by 2014.