Asian luxury cruise ship Genting Dream carrying more than 2, 000 passengers docked at Tan Cang- Cai Mep Port of Ba Ria- Vung Tau province on November 8.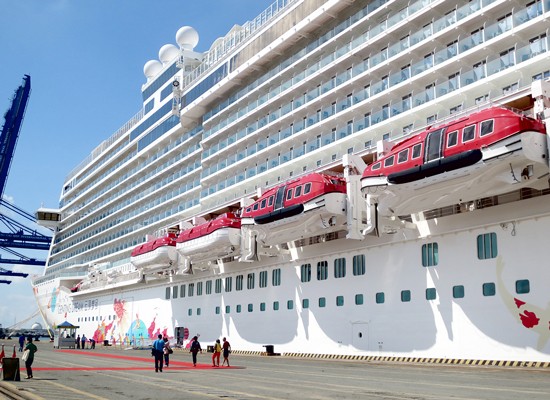 Asian luxury cruise ship Genting Dream
The maritime tournament targets travelling advertisement for the biggest cities in Asian region.

The 18 floor big size ship was designed with its length of 335 meters, the width of 40 meters and a maximum capacity of 160, 000 tons and 5, 400 people which included the modern convenience relax spaces such as theater, bar, restaurant, spa, dance floor, basketball yard, nine hole golf course, swimming pool and others with total investment value by US$ 1 billion.

Accordingly, the passengers had visited Vung Tau city before they left Ba Ria- Vung Tau at 7pm yesterday to begin the next trips to Da Nang and Ha Long Bay.

Genting Dream belonged to Genting Hong Kong and Dream Cruise Line Tourist Group.