Da Nang's tourism department will introduce the Son Tra Sunset Tour next March, the newest tourism service on top of Son Tra Mountain.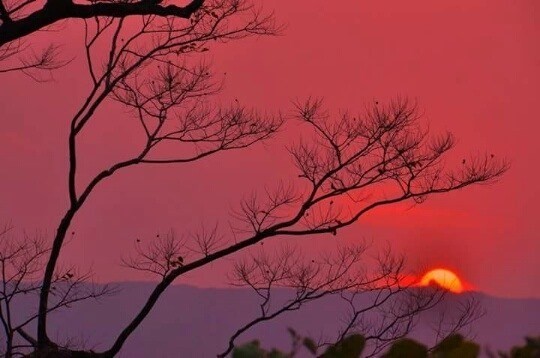 Tourists can enjoy a sunset view over Son Tra peninsula. (Photo: VNA)
The department said the tour would offer tourists the chance to enjoy a breathtaking sunset panorama and a bird's eye view of Son Tra peninsula and a corner of the city from 500m above sea level. Tourists will be taken up the Mountain Tower on Saturdays and Sundays.
Activities including a BBQ party, music performances, and bar service will be available for visitors between 6pm and 9pm at the weekend.
Son Tra mountain, which is home to the 2,500ha Son Tra Nature Reserve, 10km from the city centre, is a popular tourist destination, with 10,000 tourists visiting the reserve every month.
The Da Nang-based Centre of Biodiversity Conservation, GreenViet, also offers free tours for students and nature lovers to watch langurs and see the forest up close as part of an environmental education programme on Sundays.
The well-protected biodiversity also shelters nearly 300 red-shanked douc langurs, which were declared endangered by the International Union for the Conservation of Nature (IUCN) in 2013.
The government also approved an area of over 1,000ha in Son Tra Mountains as a National tourism site between 2025-30, and an eco-tour in the central coastal region with 3.5 million tourists per year.
The city has approved the plan to protect biodiversity in Son Tra Nature Reserve towards 2030.-VNA