Mr. Dang Tat Thang, CEO of Bamboo Airways said that A321Neo is a part of the long-term lease agreement between Bamboo Airways and GE Capital Aviation Services (a subsidiary of General Electric).
After GECAS, an Irish–American commercial aviation financing and leasing company, has been taken delivery from Airbus in Hamburg (Germany) in late December, the aircraft will be designed in three distinct colors of Bamboo Airways and handed over to the company on January 10.
A representatives of the airline said that the interior of the A321 Neo aircraft focuses on two basic colors of blue and gray, and use different materials in the business class and economy class.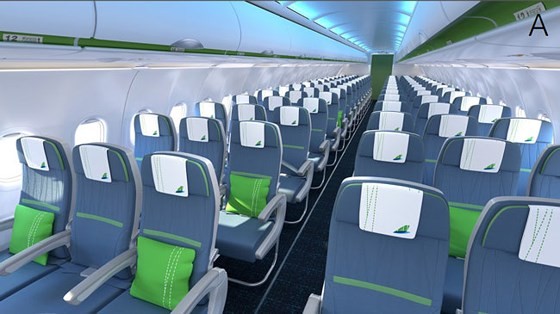 In early November, 2018, the Ministry of Transport issued the license to the airline; however, after receiving this license, the airline needs Aircraft Operator Certificate and procedures related to the license of the terminal, ticket sales, etc to be able to officially exploit.
As plan, Bamboo Airways is expected to exploit flight routes linking between big cities and famous tourist destinations in Vietnam and another countries.
The first air routes of Bamboo Airways could be Hanoi- Quy Nhon, Ho Chi Minh City to Quy Nhon, Hanoi- Ho Chi Minh City.