National flag carrier Vietnam Airlines (VNA) cooperated with the low-cost carrier Jetstar Pacific (JPA) to run the Golden Lotus Program for their membership.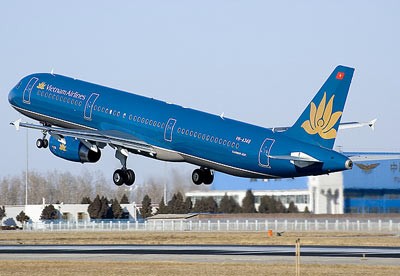 Vietnam Airlines is running the preferential programs for its membership. (Photo:SGGP)

Accordingly, VNA's membership will be offered with bonus points as using Starter Max and Starter Plus tickets on flights of Jetstar Pacific, Vietnam Airlines and other brand names excepting for SkyTeam.
 
Moreover, membership card holders can exchange their bonus points to upgrade level seat, luggage allowance, and invitation card for luxury waiting room or other categories following rules of the contract.
 
VNA and JPA also run additional preferential program for their members, including voucher VND 300, 000 and 500 Golden Lotus bonus points for 1, 000 new membership card. JPA will present VND 200, 000 for 3, 000 new Silver and Titan card holders as buying Starter Max and Starter Plus tickets from April 15 to June 15, 2016.