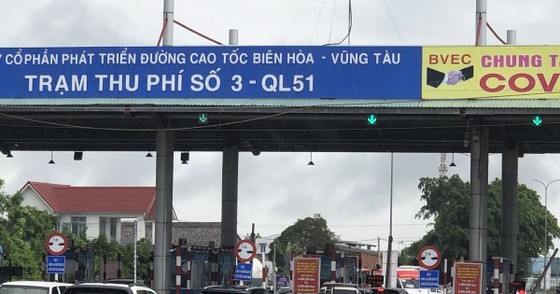 A toll collection station at the National Highway No.51
General Director of the Bien Hoa - Vung Tau Expressway Investment and Development Joint Stock Company (BVEC) Dinh Hong Ha said that the company will halt toll collection, refund the monthly and quarterly tickets for customers and continue to negotiate with relevant units to create consensus among the State, investors and service users.
At the current times, BVEC has not reimbursed its capital and paid loans for capital-funded banks so that the company proposed the Ministry of Transport, Department for Roads of Vietnam to solve the obstacles of the project to ensure capital reimbursement over more than a decade and earn a part of profits and pay all its debts.
Besides, the investors and banks funding capital for the National Highway No.51 Expansion Project have proposed two plans.

The first one is that BVEC and banks propose to terminate toll collection on November 26 of 2024 to ensure capital reimbursement, earn profits and fulfill debt payment. The second one is that the toll collection will be terminated on January 14, 2025.