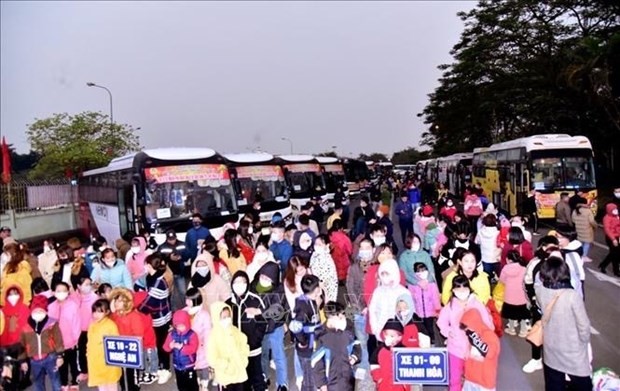 Illustrative image (Photo: VNA)
It is the 15th consecutive year that the city's trade unions have held the activity for the group.
Chairman of the Hanoi Federation of Labor Pham Quang Thanh said last year, the city's trade unions earmarked over VND48 billion (US$2 million) to support poor workers and helped 1,200 others return home for Tet on thousands of coaches.
This year, the Binh Duong Confederation of Labor decided to triple funding in support of workers in especially difficult circumstances during Tet.
Accordingly, each will receive a gift worth VND1 million from the local State budget, doubling that last year. The number of beneficiaries also increases by 25,000.
In collaboration with the provincial Department of Culture, Sports, and Tourism, the confederation also staged twenty night music shows in the locality.
Music performances will also get underway from January 22-24, the first to the third day of the Lunar New Year.