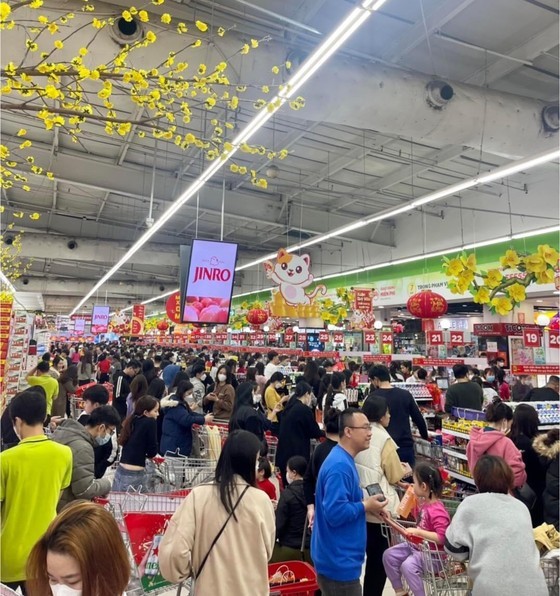 Scrammed supermarkets have been full of shoppers
Crammed supermarkets have been full of shoppers; shoppers even queued until 9 -10pm in front of checkout counters in some places.
Normally, BigC Thang Long supermarket in Hanoi's Cau Giay District and the Tops Market chain system on Nguyen Xien Street in Thanh Xuan District were only crowded on weekends but nowadays, they are all jammed with shoppers on weekdays. Buyers gathered in the display areas for confectionery, Tet jam, dried fruit, fresh fruit and vegetables in supermarkets.
Many people said that because the Lunar New Year and the New Year this year are close together, many businesses enjoy Tet early, so they want to shop now to avoid overcrowding. However, the supermarkets were unusually crowded than originally anticipated.
Shoppers are also packed at Lotte Mart, Mega Market, Winmart supermarkets, and Co.opmart supermarkets on Tran Phu Street in Ha Dong District in recent days especially in the morning.
According to a representative of Wincommerce General Trading Services Company, from the beginning of December 2022 to now, the purchasing power at the WinMart/WinMart system has increased gradually and the peak is from the second week of January 2023 to the close to the Tet holiday.
Mr. Le Van Liem, Northern Regional Director - Ho Chi Minh City Union of Trade Cooperatives (Saigon Co.op), said that the number of visitors to Saigon Co.op's supermarkets is currently increasing by about 30 percent compared to normal days.
Due to the rapid increase in the number of shoppers, Saigon Co.op's retail supermarket chains are currently increasing the volume of goods and the source of goods. Previously, WinMart/WinMart+ actively negotiated with major suppliers, stockpiling Tet goods increased by 20 percent-30 percent for each category, ensuring a wide range of goods with stable prices during and after the Tet holiday.
Nguyen Trong Tuan, operating director of the WinMart supermarket chain, disclosed that Wincommerce has negotiated with major suppliers to ensure the best prices of items. Currently, confectionery, butter, eggs, milk, beverages, frozen goods, sausages, cold meats, and dry foods are distributed at the prices 5 percent-7 percent cheaper than the market prices. Cosmetics and personal care products have a lower price at 4 percent-11 percent compared to that in the traditional market.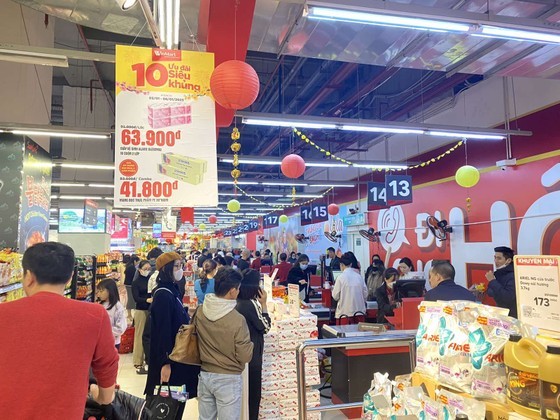 Purchasing power at the WinMart/WinMart system has increased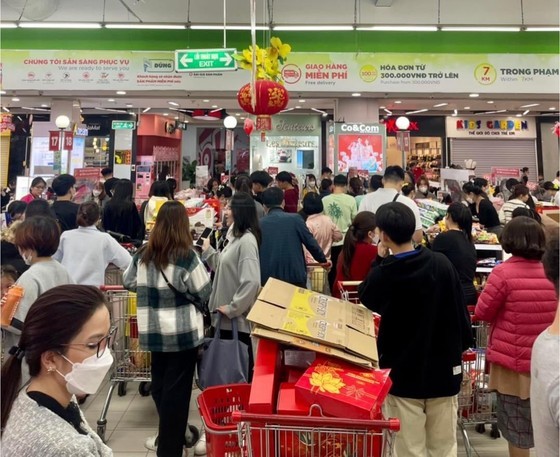 Purchasing power at the WinMart/WinMart system has increased