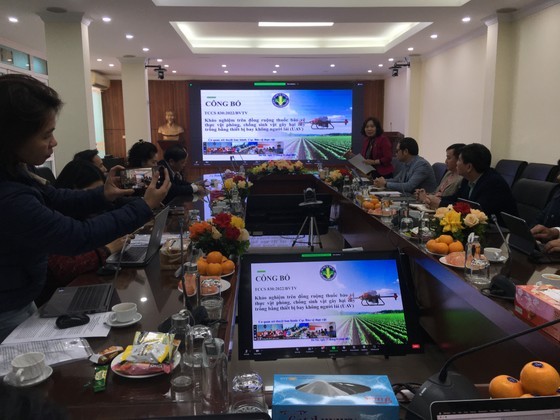 The ceremony to introduce standards for UAVs used on fields.

Deputy Director of the Plant Protection Department Huynh Tan Dat said that the standard set is considered the first formal document to instruct the registration and implementation of UAVs in the plant protection aspect of agriculture.
This is also the official legal basis for the registration of pesticides sprayed by UAVs and the foundation for the widespread use of novice spraying techniques in Vietnam to increase both efficiency, safety for chemical users and produce quality.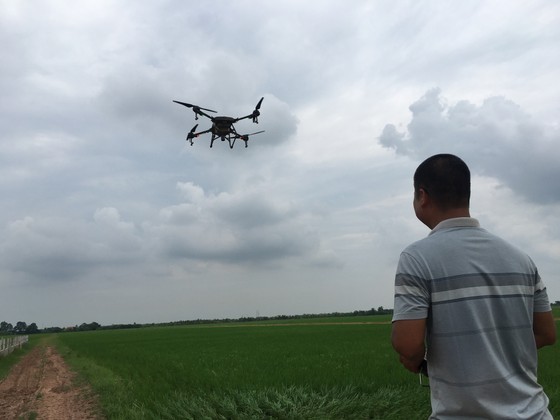 A farmer in Vinh Bao District of Hai Phong City is using a UAV to spray pesticaide on his rice field. (Photo: SGGP)

"The Vietnamese law promulgates that three ministries directly manage UAVs. The Ministry of Defense approves the flight range and airspace, the Ministry of Public Security delivers a permit related to flight security, and the Ministry of Science & Technology approves the import of such UAVs", said Deputy Director Dat.
In the two years of 2021-2022, the Plant Protection Department cooperated with qualified organizations to evaluate the pilot of pesticide spraying via UAVs of domestic UAV providers, member companies of CropLife Vietnam Association, and members of Vietnam Intellectual Property Association (VIPA).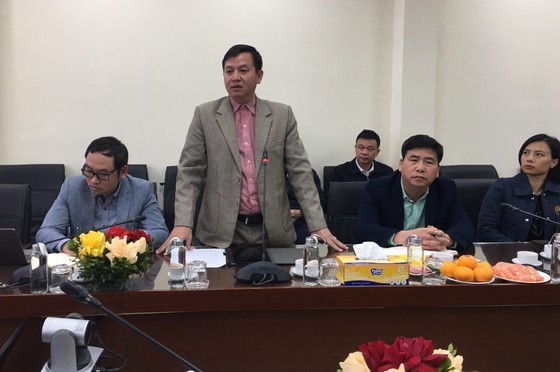 Deputy Director of the Plant Protection Department Huynh Tan Dat said that the new method increases the capacity and efficiency by 10 times compared to the traditional one.

The positive results display a truly promising future for this method, and it can be used on most plants like rice, corn, and fruit trees with high efficiency. The method also greatly saves water and labor, while participants in this piloting scheme happily shared that the time they contact chemicals is much less than normal.
Representative of CropLife Vietnam Dao Thu Vinh proposed that in the near future, the Plant Protection Department should continue to develop standards along with proper instruction so that farmers can access such a practical pesticide spraying technique in an effective, safe, and responsible way for a more sustainable, modern agriculture in Vietnam.