Pham Van Lam, Vietnam's veteran football player belonging to the 'golden era' of football in the 1970s, passed away on Sunday.
The news brought much sorrow in the world of sport and in the press community in Vietnam, though it did not come as a surprise to anyone, as the player had been in coma for more than six months.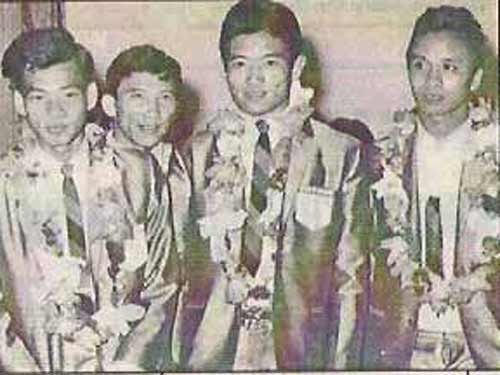 Pham Van Lam (1st from R) in the Vietnam team which won the championship of the 1966 Merdeka Cup in Malaysia (Photo: NLD)
Lam suffered a severe stroke five years ago, and was forced to sell his house in District 3 where he lived with his wife and children and move to a rented house in the suburban district of Binh Chanh to be able to afford his medical expenses.
Born in 1944 in the southern province of Bac Lieu, Lam played for many Ho Chi Minh City-based football clubs during the late 1960s and prior to 1975. Nicknamed 'steel shield', he was recruited to play as a defender for Vietnam's southern football squad.
Lam was a member of the golden generation together with other renowned players such as Pham Huynh Tam Lang, Do Thoi Vinh, Phan Van Rang, Quach Hoi and Ho Thanh Chinh. Sadly, players like Lam live in poverty in the sunset of their life.
Phan Van Lam gained a respectable collection of trophies during his football career including the championship of the 1966 Merdeka Cup in Malaysia, two silver medals at the 1967 and 1973 SEAP Games (now called SEA Games), and one bronze at the 1971 SEAP Games.
From 1975-1978 he settled down, ending his career at the Hai Quan (Customs) club.
From 2009 until the end of his life, Lam lived like a vegetable in a comatose state.