The 19- year-old athlete was only ranked the 15 position in the men's 800 meters freestyle and was not able to compete in the final round of the FINA World Championship in Gwangju city of South Korea.
However, a result of 7 minutes 52.74 seconds helped him to reach the A Olympic standard (7 minutes 54. 31 seconds) and earn the ticket in the Olympic Games 2020 in Tokyo.
Accordingly, the young swimmer registered three categories. But, the 200-meter butterfly race nears the 800-meter freestyle competition so he decided to choose the 800-meter freestyle as his strength to compete.
On July 27, Huy Hoang is expected to win the A Olympic standard (15 minutes 00.99 seconds) in the men's 1,500 meters finals.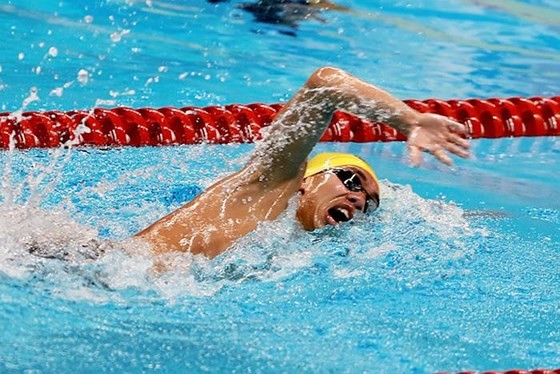 Swimmer Nguyen Huy Hoang, who wins the A Olympic standard of the men's 800 meters freestyle