The Vietnamese student summer sports festival kicked off in Moscow, Russia on April 24.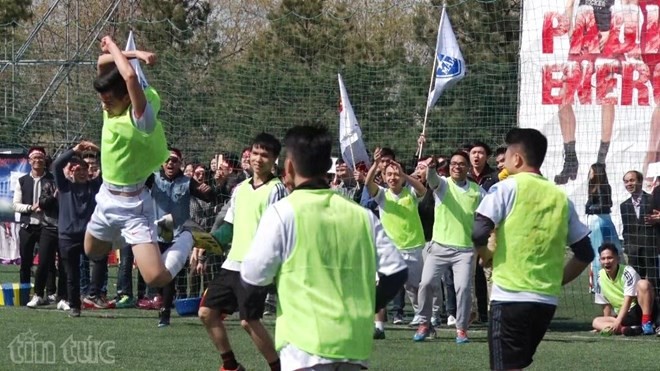 Cheering after scoring goal (Source: baotintuc.vn)
This year's event brings together 700 students from 24 delegations competing for medals in football, track and field and the tug of war.
Now in its 19 th year, the annual event has attracted the participation of overseas Vietnamese students from universities in Moscow and surrounding areas.
The event aims to mark anniversaries including the South's Liberation and National Reunification Day (April 30), International Labour Day (May 1), the Dien Bien Phu Victory (May 7), and late President Ho Chi Minh's birthday (May 19).
The annual competition aims at developing sport within the Vietnamese student community as well as enhancing solidarity between universities in the European country.