Head coach of Vietnamese men's Futsal team Garcia Fomosa and players officially joined in a training course in Spain on April 9.
As plan, the short- term training course will last to April 22.
During training course, Vietnam team will have friendly futsal matches with many famous Spanish futsal teams, including Santiago, Burela Pescados Ruben, O Parrulo Ferrol, Cidade de Naròn and O Esteo futsal club.
After ending this training course, Vietnamese men's futsal team will return to Vietnam in order to enter the finals of Asian Futsal 2014, taken place in Ho Chi Minh City from April 30 to May 10.
Vietnamese futsal team expects to be listed top eight in this contest.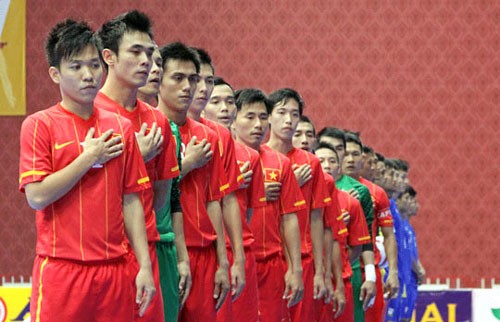 Vietnamese men's futsal team (Photo:SGGP)