Although they were defeated 1-2 in the match against U19 AS Roma, U19 Vietnam football players contributed to Vietnam audiences a wonderful football match at Thong Nhat Sports Stadium in the evening of January 6.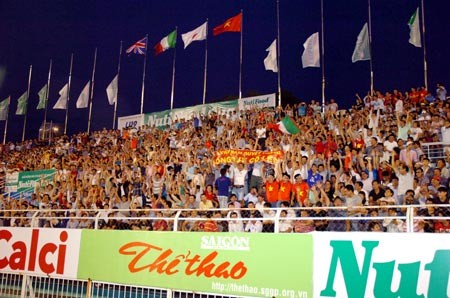 Crowed football suporters attended in at Thong Nhat Sports Stadium (Photo:SGGP)
U19 AS Roma is considered as a strong competitor for U19 Vietnam under outstanding coach Alberto de Rossi, but Vietnam footballers played confidently and completely controlled the rhyme of the game.
Soon after beginning of the match, Vietnam young football players under leader of Coach Guillaume Graechen constantly created series of dangerous chaces and launched numerous assaults on Roma's goal.
However they still could not even once defeated the defenders of U19 AS Roma to score a goal for Vietnam.
On the contrary, In the 9th minute, AS Roma unexpectedly led U19 Vietnam by 1-0 with a goal by striker Valerio Trani.
By 32nd minutes, host team was granded a penalty and that managed an equalizing 1-1.
Then striker Valerio Trani again defeated goalkeeper Van Truong to bring the second goal for Roma team in the 50th minutes.
Earlier, U19 Tottenham defeated U19 Japan 2-1 .
List of football players of U19 Vietnam and U19 AS Roma:
U19 Vietnam : Van Trong, Van Son, Dong Trieu, Van Thiet, Xuan Truong, Hong Duy, Tuan Anh, Van Toan, Cong Phuong, Duc Huy( Ti Phong), Thanh Tung.

U19 AS Roma : Lorenzo, Mihai Alexandru, Massimo, Michele, Deian, Luca, Jacopo, Simone, Valerio, Daniele, Francesco.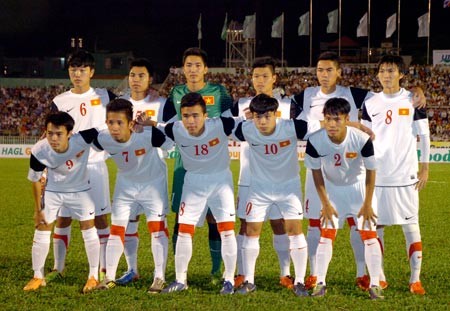 U19 Vietnam team (Photo:SGGP)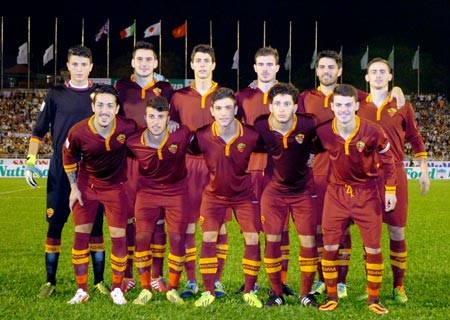 U19 AS Roma team (Photo:SGGP)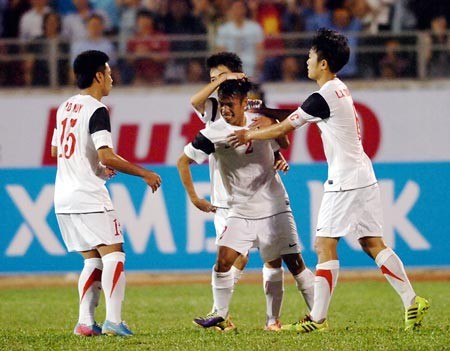 Vietnam football player are joyful after a goal into the nest of AS Roma (Photo:SGGP)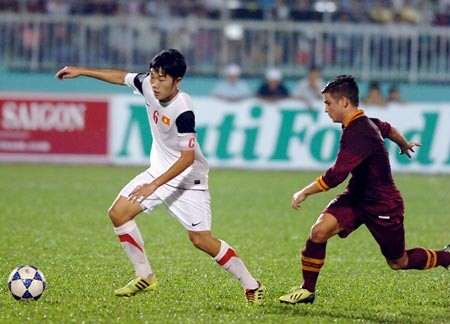 (Photo:SGGP)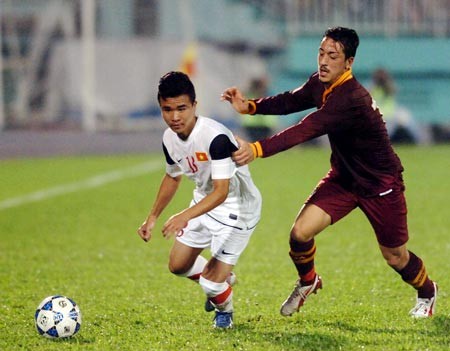 (Photo:SGGP)
Guillaume Graechen- Coach of U19 Vietnam team (Photo:SGGP)