The final result (0-7) was a bad result of U19 Vietnam in their second match against U19 Japan at Thong Nhat Sports Stadium on January 8.
Facing deadlocks in attacking times as well as weak in defense, Vietnam young players had to suffer heavy defeat from Japan.
On the contrary, U19 Japan played better than U19 Vietnam with plentiful energy and good shooting skills; they created series of dangerous chances and launched numerous assaults on Japan's goal.
Soon after beginning the match, U19 Japan constantly scored four goals and completely controlled the rhyme of the game.
In the second half, although Vietnam players tried to play harder, the defenders as well as goalkeeper Van Truong of U19 Vietnam again were defeated by best strikers of Japan.
In the match between host country- Vietnam and Japan, Japan's goals were scored by Takumi Minamino, Takahiro Sekine, Miura Genta, M.Reo, Ryosuke and Shuto in the 1st , 5th , 14th, 17th, 20th, 74th, 86th and 90th minutes of the game.
Earlier, U19 AS Roma won 2-1 in the match against U19 Tottenham.
Thus, U19 Japan will meet U19 AS Roma at Thong Nhat Sports Stadium at 3:40pm on January 10. U19 Vietnam will face U19 Tottenham at 6pm on the same day.
List of football players of U19 Vietnam and U19 Japan:
U19 Vietnam : Van Trong, Van Son, Dong Trieu, Van Thiet, Xuan Truong, Hong Duy, Tuan Anh, Van Toan, Cong Phuong, Duc Huy, Lam Ti Phong, Thanh Tung, Van Thanh, Duy Manh.
U19 Japan: Taguchi Junto; Hirose Rikuto, Miura Genta, Hatanaka, Uchiyama Yuki, Uchida Yuto, Mochizuki Reo, Oyama Keisuke, Minamino Takumi, Sekine Takahiro, Shuto Kitagawa, Ogawa Naoki, Marooka Yusuke, Daisuke Takagi.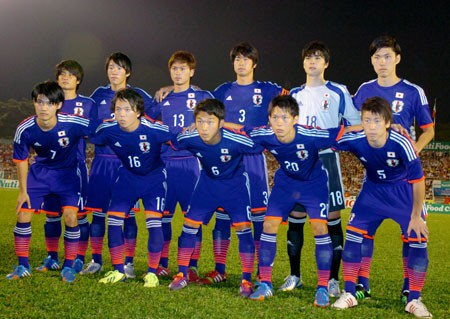 U19 Japan (Photo:SGGP)
U19 Vietnam (Photo:SGGP)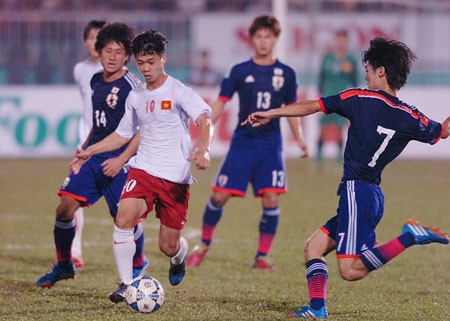 U19 Vietnam attack (Photo:SGGP)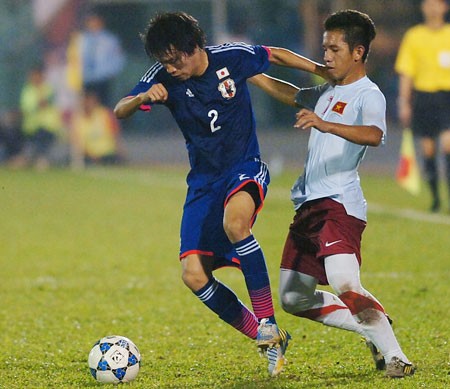 U19 Japan attack (Photo:SGGP)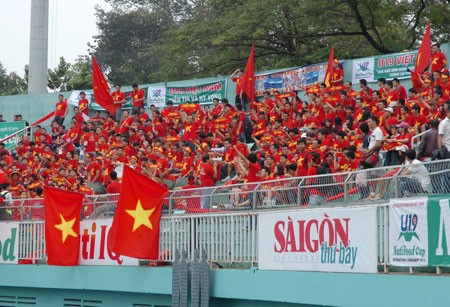 Crowded fans at Thong Nhat Sports Stadium (Photo:SGGP)