U19 Barcelona has accepted joining the U19 International Football Championships-Nutifood Cup 2014, which will take place in January next year in Ho Chi Minh City.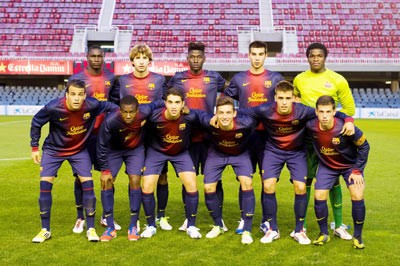 U19 Barcelona will go to Vietnam in January 2014.
Le Hung Dung, Vice Chairman of the Vietnam Football Federation (VFF), said that they have received official confirmation from FC Barcelona and now are waiting for response from U19 Arsenal and U19 Japan squads.
Rumors say that U19 Arsenal would not be able to participate in this tournament as it will be joining another tournament at the same time. In that case, VFF will invite another famous club from Europe.