Vietnamese chess player Le Quang Liem yesterday beat Russian competitor Vitiugov Nikita with a victory of 1, 5- 0, 5 in the rapid chess game to attend in the third round of the 2015 Chess World Cup in Baku, Azerbaijan.
Quang Liem (Elo 2697) drew with Vitiugov Nikita (Elo 2725) in two standard chess competition of the second round, thus they had to entered the rapid chess game.
In third round, Quang Liem will face with Philippines competitor Wesley So, who is the world's grandmaster with his Elo rating of 2773. Wesley So is his classmate in Webster University in the United States.
Meanwhile, his countryman Nguyen Ngoc Truong Son was defeated by Russian player Tomashevsky Evgeny (Elo 2758) in two rapid chess games.
With the result, Truong Son finished the 2015 Chess World Cup, and received a bonus of US$ 10, 000.
Quang Liem received US$ 16, 000.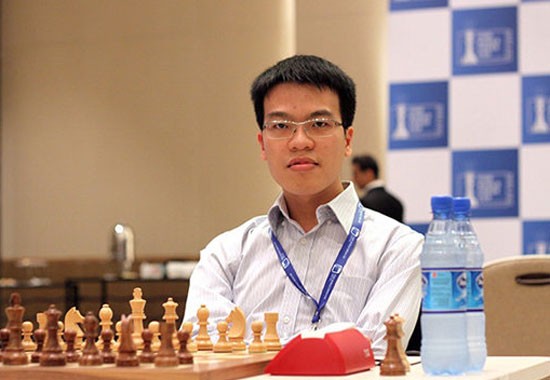 Quang Liem is competitor of Wesley So in third round of Chess World Cup. (Photo: SGGP)