The organizers of International Football Tournament -U19 Cup Nutifood 2014 just held a press conference at Rex Hotel on January 5 in order to announce the participation of four football teams for the sport contest, including host country- U19 Vietnam, Japan, As Roma and U19 Tottenham .
This first match will take place between U19 Vietnam and AS Roma at Thong Nhat Sports Stadium on 6pm on January 6. Both two coach of U19 Vietnam and AS Roma are confident for their competitors in the first match.
Two football teams also believed that they will become the winner in the first match.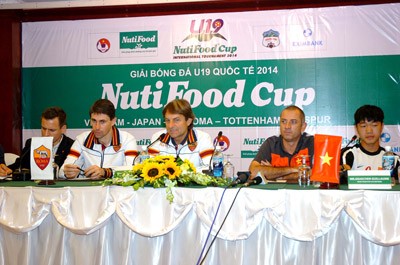 Press conference of U19 Cup Nutifood 2014 (Photo:SGGP)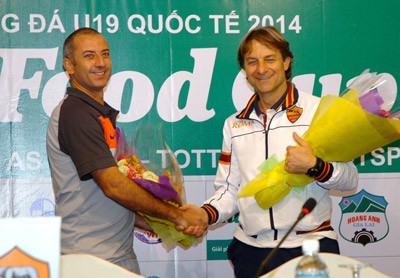 Coach of U19 Vietnam (L) and U19 AS Roma (Photo:SGGP)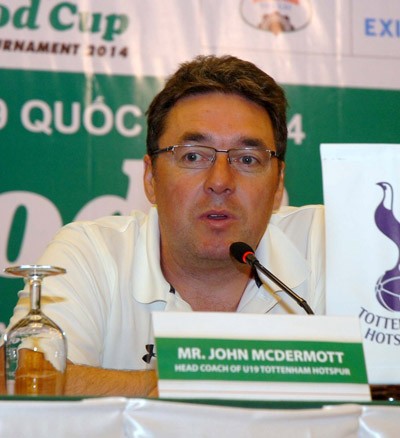 John Mcdermott, coach of U19 Tottenham (Photo:SGGP)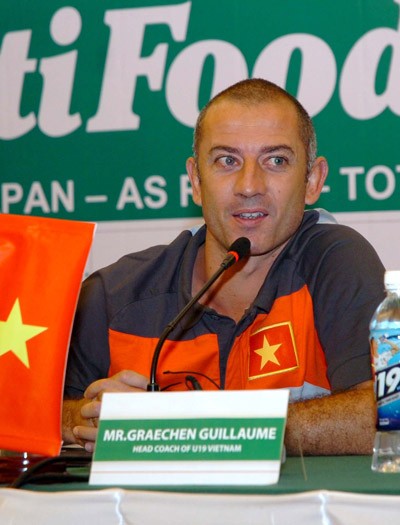 Guillaume Graechen, coach of host country-U19 Vietnam (Photo:SGGP)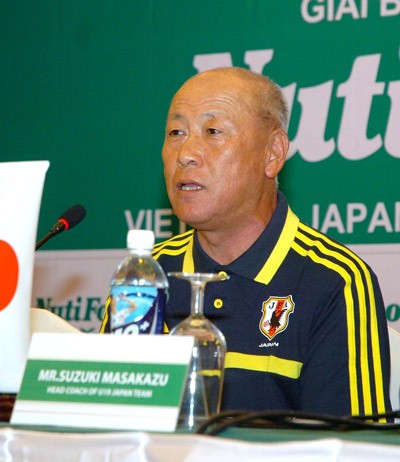 Suzuki Masakazu, Coach of U19 Japan (Photo:SGGP)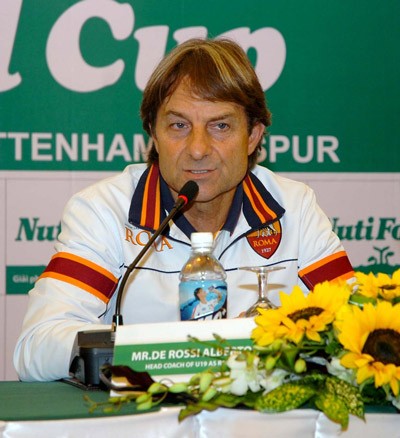 De Rossi Alberto, Coach of U19 AS Roma(Photo:SGGP)