In the evening yesterday, Ly Hoang Nam along with his India's partner Sumit Nagal excellently won 2- 0 against two competitors Opelka – Santillan to snatch the Champion title of Boys' Double for Junior category in 2015 Wimbledon championship.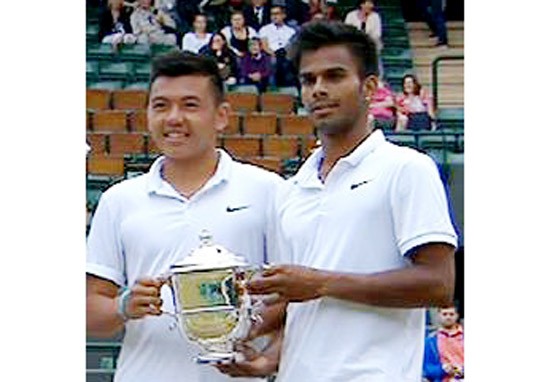 Hoang Nam (L) and India's partner Sumit Nagal
With the achievement, Hoang Nam is the first Vietnamese tennis player ever to win a Grand Slam trophy.
At that time, Novak Djokovic defeated Roger Federer 3- 1 to win the men's singles champion of the 2015 Wimbledon. His 3- 1 victory Sunday over Roger Federer gave Djokovic a third time Wimbledon title and his ninth Grand Slam singles title.