In Asian Chess Championship Cup 2013, Le Quang Liem ranked fourth out of 77 players and will now participate in the 2013 World Chess Cup.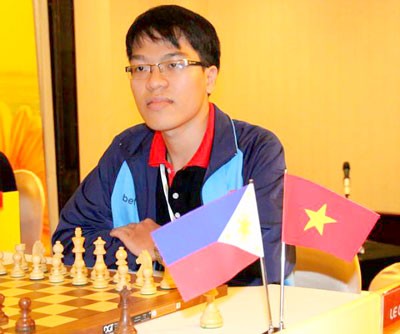 Chess player Le Quang Liem(Photo:SGGP)
In nine matches, Liem won four points and faced a draw in five matches with total 6.5 points. Although Quang Liem received high points, his points were less than of chess player Li Chao B (China) and Nguyen Ngoc Truong Son.
Besides this, the Vietnam Women players played poorly in their competition such as Pham Le Thao Nguyen, Nguyen Thi Mai Hung, and Nguyen Thi Thanh An.
Hence Quang Liem will be one of three players in the Vietnam team to participate in the 2013 World Cup in Norway in August.