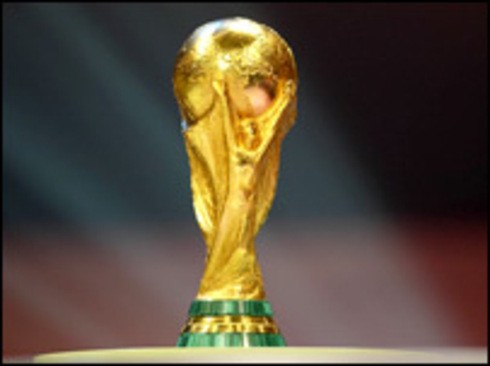 The World Cup trophy
NEW YORK, May 17, 2010 (AFP) - Former US President Bill Clinton was named honorary chairman of the United States bid for the 2018 or 2022 World Cup, organizers of the American bid committee announced on Monday.
Clinton will promote the US bid in the next few months ahead of a December 2 decision by the 24-member executive committee of world governing body FIFA on who will host the next two World Cup football tournaments to be awarded.
"Few heads of state, if any, have played as important a role in positively affecting social change in their years after office as Bill Clinton," US Soccer Federation president Sunil Gulati said.
"The goals and principles of his cause-based work mirrors those of FIFA and those outlined in the U.S. Bid to bring the World Cup back to the United States. We are honored by his commitment to our cause."
Clinton has helped lead recovery efforts for such global disasters as the 2007 tsunami in the Indian Ocean, Hurricane Katrina in 2005 and this year's earthquake in Haiti.
"In my travels around the world I've seen the transformative power soccer has to bring people together and transform lives on and off the field," Clinton said.
"I continue to be impressed with FIFA's work to promote the game as an agent for positive social change and I'm proud to represent the United States in our bid to bring the World Cup tournament back to American soil, allowing us to inspire action and cooperation on an even greater scale."
Clinton, who was the US president when the United States hosted the 1994 World Cup, joined the US bid just three days after organizers presented the bid book detailing American plans to FIFA in Zurich, Switzerland.
Australia, England, Russia and the United States are bidding to host either the 2018 or 2022 World Cups. Spain-Portugal and Netherlands-Belgium have made joint bids for the same World Cups.
Japan, South Korea and Qatar have submitted bids for 2022 only.