Vietnam's new satellite channel, K+1, is set to air the much-anticipated Spanish football match El Clasico between rivals Real Madrid and Barcelona on April 11.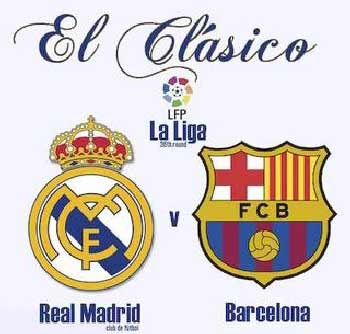 An ad for the upcoming El Clasico football match on April 11 in Madrid, Spain
The game is one of the most followed football matches in the world, watched by hundreds of millions of people, as the two teams are the most successful and influential football clubs in Spain's La Liga.
The French K+1 channel has obtained the exclusive rights to air the match live in Vietnam, along with special interviews with the two clubs' leaders.
The 2009 FIFA World Player of the Year and FIFA Club World Cup Golden Ball winner Lionel Messi will also take part in the interviews.
Speaking about the upcoming match, FC Barcelona's Chairman Joan Laporta said, "It is not [just a] match between two [teams] from Catalonia, but also a match of the Kingdom of Spain. This is one of the most interesting and most-anticipated matches of the world."
Meanwhile, chairman of Real Madrid, Florentino Perez, said, "In recent years, we already lost our top position. We need some urgent changes in strategy with an aim to bring Real back to its highest glory in Europe and also in the world. I believe our situation will change with Cristiano Ronaldo, Kaka and the gifted newcomer, Karim Benzema."
Subscribers to K+1 can watch the match live at 3am [Vietnam time] on Sunday, April 11.
After its broadcast, K+ will also upload interview clips from the match onto its official Vietnamese website:
www.kplus.vn
.
El Clasico is a twice-annual match between Real Madrid and FC Barcelona, which takes place in the largest Spanish cities of Madrid and Barcelona.
The upcoming face-off will take place at the Santiago Bernabéu Stadium in Madrid, Spain.