The Danang Golf Club in Danang City saw more than 100 golfers tee off at its Dunes Course on April 30 when the Greg Norman design opened for play.

The 18-hole golf course weaves its way through rugged sand dunes that trundle down to a stretch of beach in the central city.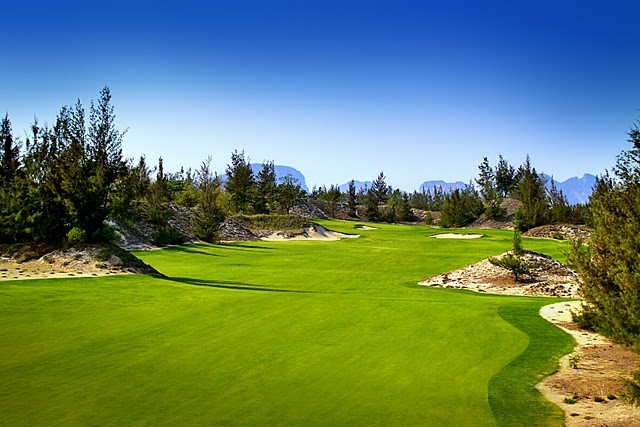 A view of Dunes Course in Danang Golf Club (Photo: Tom Harack)
Australia's Greg Norman, the designer of the facility, is a world-class playing professional. In 1987, he took his knowledge of the game and made the official jump into the design profession. He formed Greg Norman Golf Course Design.
Over the past 22 years, his business has created more than 70 courses around the world, including Danang Golf Club.
When complete, the golf club will also feature a 3,800-square-metre clubhouse by renowned Australian architecture firm Hassell, a golf academy, four- and five-star hotels, and multiple residential enclaves totaling up to 300 luxury homes.
VinaCapital Group, Vietnam's leading asset management, investment banking and real estate consulting firm, owns the property.