Every game at the FIFA Women's World Cup carries a weight of importance, but Japan-England has arguably an additional slice of significance. With holders Germany and South American champions Argentina lying in wait, the teams will view Group A's second match as a must-win affair.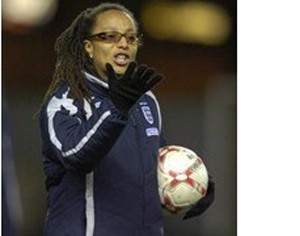 Hope Powell issues instructions to her players
Although neither country boasts a record of achievement in FIFA Women's World Cups, the presence of two impressive casts of players has left both sets of supporters confident that their fortunes could change on Chinese soil. In order for this to transpire, however, victory at the Shanghai Hongkou Football Stadium would appear imperative.
The players
Japan have no injury worries and will be looking to playmaker Homare Sawa for inspiration. For their part, England are expected to be at full strength, with Kelly Smith ready to underline why she is one of the most talked-about talents in the women's game.
The match
Japan-England, Shanghai, 11 September, 20:00 (local time)
The stakes
Having reach the world finals for the first time since 1995, England will be determined to make a flying start to their China 2007 campaign. Japan are out to end a record of six losses from six matches against European sides in FIFA Women's World Cups, a run in which they have failed to score.
The past
Japan will locks horns with England at the FIFA Women's World Cup finals for the very first time on 11 September.
The words
England are a big, physical team but we will try to beat them with our speed and dribbling skills and trying to find space behind defenders. As a team we think we have to win this game if we want to get out of the group - Shinobu Ohno, Japan forward
They are a good side and it will be a tough game, but we're not going to be too concerned about them. We need to go out there and play our own game. We've progressed so much recently that we have come here confident in ourselves - Faye White, England defender