During his general audience of 1 August 2007, during which Pope Benedict XVI received a delegation of over 200 scouts from all around the world, the head of the Roman Catholic Church gave a special mention to the Iraqi team's victory at the AFC Asian Cup at the end of July in Jakarta, Indonesia.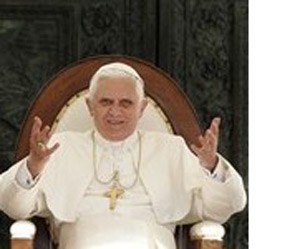 Pope Benedict XVI praises the success of the Iraqi national team
The weekly German language version of the Osservatore Romano reported on 10 August that the Pope had expressed his delight at a victory which had given comfort and fresh hope to an entire nation. The declaration is reproduced below:
"To conclude this general audience, I would like to mention some good news with regard to Iraq which has brought about scenes of joy across the whole country. I am referring to the victory of the Iraqi football team at the Asian Cup. This is an historic success for the country, as it is the first time that it has won this continental tournament.

The country's entire population was caught up in a wave of enthusiasm and took to the streets to celebrate this event, which both amazed me and filled me with joy. I have often shed tears with the Iraqis and now I can celebrate with them. This joy which we share is an expression of the wishes of an entire nation to lead a normal and peaceful life. I hope that this event will enable Iraq, with help from all sides, to build a future filled with peace, based on freedom and mutual respect.