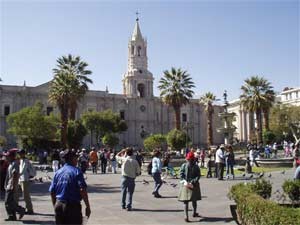 Tourists visit Peru
An agreement on visa exemption has been signed between Viet Nam and Peru, according to Viet Nam's Foreign Affairs Ministry.
Accordingly, the visa exemption will apply to citizens from the two countries that are traveling on diplomatic, official or special passports for visits that do not exceed 90 days.
Diplomatic, official and special passport bearers, members of diplomatic delegations or international organizations and their family members will not have to get visa for their business visits.
The agreement regulates that within 90 days of entering the country, visitors have to fulfill required residence procedures at authorized offices.
The agreement comes into effect on June 2.
(Source: VNN)