The Hau Giang pharmaceutical company has coordinated with the Can Tho Genaral hospital to examine and treat nearly 300 glycosuria patients at no cost in the Mekong Delta province.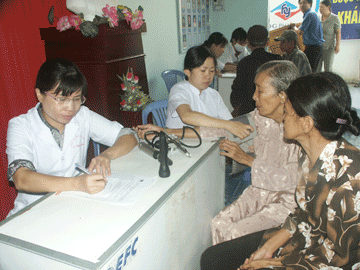 Hau Giang company gives free medicine to patients.
Glycosuria signifies the presence of sugar in the urine, and is usually a symptom of diabetes.
Over six months, the free treatment has benefited more than 1,200 glycosuria patients from the Mekong River Delta.
The company says it will coordinate with hospitals in other provinces every three months to treat and give medicines for free to glycosuria patients.
It also plans to extend the program nationwide next year.