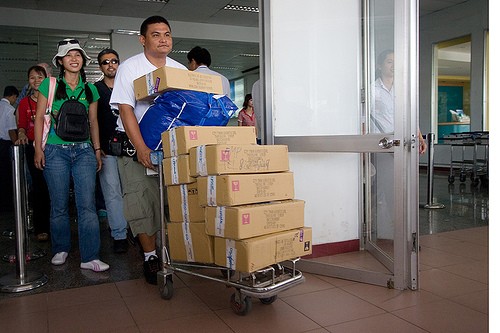 Direct flights of Asiana Airlines will bring more Korean tourists to Da Nang-photo:DL
An Asiana Airlines Airbus A320 landed at Da Nang International Airport with 141 South Korean passangers, opening a route that links Seoul and central city of Da Nang.
These passengers toured sites in the city and visited landscapes in the central region.
Asiana plans to offer 15 flights between now and August 23, about two a week, said Mr Kang Joo-an, the airline's chairman.
All flights would use plane Airbus A320, which has 150 seats.