The Vietnamese government is preparing to crack down on unsolicited e-mail with a decree that will pretty well end the practice. Vu Quoc Khanh, director of the Viet Nam Computer Emergency Response Team under the Ministry of Information and Communications, the main consideration in formulating and implementing the decree is to ensure that e-commerce will not suffer as a result. Vnexpress interviewed Mr. Khanh about the decree.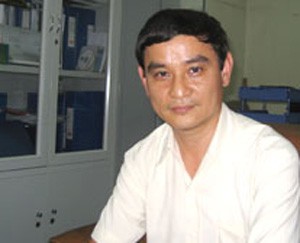 Mr. Vu Quoc Khanh
Vnexpress: Your ministry is working on an anti-spam decree. What forced them to do that?
Vu Quoc Khanh: The response team has done a survey on unsolicited email. Nearly 30 percent of the survey's participants said that four out of every five emails they received were spam. Half of them said that nearly a third of the spam was in Vietnamese.
The vast majority complained that spam annoyed them and nearly two thirds wanted something done about it.
Therefore, we are in a hurry to finalize the decree. We will submit it to the government this year so that it can come out next year.
How is it progressing?
We have studied the anti-spam models of many countries. But there are many issues that need to be considered carefully before creating an effective and feasible model for our country.
Viet Nam's anti-spam measures must not deter local businesses from using email as a legitimate advertising tool yet must prevent the nuisance of unsolicited e-mails and text messages.
I must emphasize that the purpose of the decree is to combat spam, not hinder e-commerce.   
We have carefully researched the facts to understand what Internet users feel and how they react to advertising by email, what effect it has on them and so on. Besides comparing the foreign anti-spam measures, we have consulted Internet users about this issue. VNCERT and the decree's designers have drawn up a questionnaire on the issue.
 
Experts have suggested many solutions to spam and we are now in the discussion stage so it is still too early to talk about it. However, the main criterion for choosing an anti-spam model is that it protects users, service providers and the interests of the online community.
Will the decree be feasible?
 
Actually, it will be impossible to stop all spam. The decree will only be effective against Vietnamese sources of junk email. We must remember that the Internet is a global, borderless network, so we will have to suffer a certain volume of spam from outside. However, it should reduce the number of spam emails originating in Vietnam.
 
Selling email addresses and spam-delivery software are common in Vietnam now. How will the decree control these?
 
The sale of email addresses is a violation of the IT Law. We are considering adding this to the decree on spam emails.
 
Selling an email address without the owner's permission is a violation of personal rights and is illegal in some countries. Here in Viet Nam we don't have any regulation against this yet. Broadly speaking, there are many new issues related to online crime that we need to systematize and incorporate into the Penal Code.