Viet Nam's S-Fone has officially joined a network of 60 telecommunication providers in 20 countries around the world to apply the Binary runtime environment for wireless (Brew) Technology Solution of Qualcomm.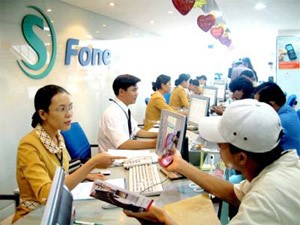 S-Fone is the first mobile operator in Viet Nam to apply the CDMA technology
An agreement to this effect was signed in Ho Chi Minh City on April 9 between Qualcomm, a leading developer and innovator of advanced wireless technology and mobile data solutions, and S-Telecom Mobile Phone Center – the operator of S-Fone network.
Brew technology solution is developed by Qualcomm to make it possible for mobile users to customise their handsets with a wide range of wireless applications, from enjoying music, videos to sending and receiving mails.
S-Fone is the first mobile operator in Viet Nam to apply the Code Division Multiple Access (CDMA) technology. It plans to develop the Evolution Data Optimized (EVDO) technology and apply the Wideband Code Division Multiple Access (WCDMA) technology in the near future.
Turnover from data services accounted for just 1 percent of total revenues of telecom companies in Viet Nam while that of foreign telecommunication providers is more than 20 percent.