The 2016 Robothon Competition under title of 'Internet of Things (IoT)' was opened in Ho Chi Minh City yesterday, with the participation of more than 200 pupils from the primary and secondary schools.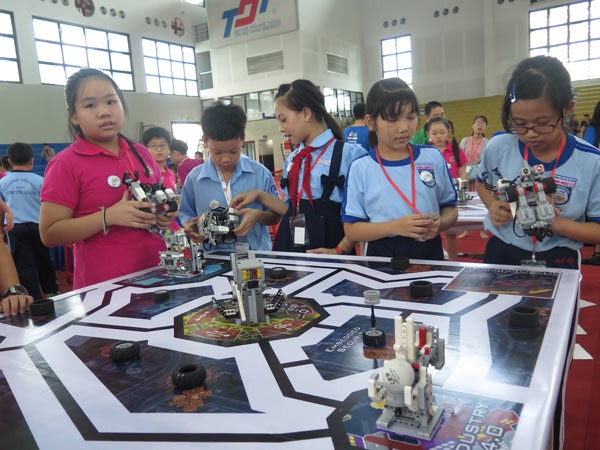 Robothon competition becomes an annual playground for primary and secondary school pupils.
The contestants will install and program robots to receive, analyze and summarize data and extract structured information.
This is an annual useful playground for pupils in the ASEAN countries, aiming to encourage learning for pupils with their love of robot.
This year's contest will take place in three places including Ho Chi Minh City, Ha Noi and Da Nang city.
Nearly 500 primary and secondary school pupils in Da Nang city registered to participate in this year's contest.
The contest was co-organized by the Ho Chi Minh City Education and Training and STEM Academy School and DDT Eduspec Company.