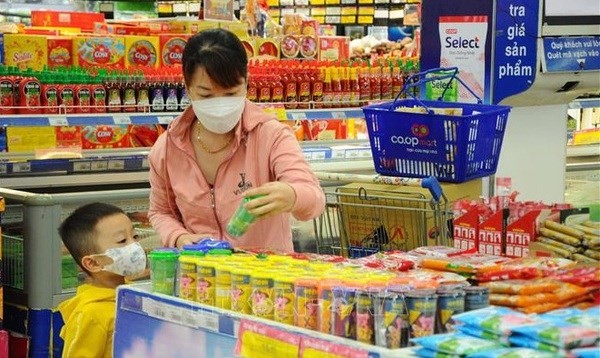 Shoppers at a supermarket (Photo: VNA)
In its recently released survey, Vietnam Report said that after the pandemic is controlled, the Vietnamese retail market saw the speeding up of the application of digital technologies in business administration, operations, logistics and distribution of many firms.
Meanwhile, a report from the Ministry of Industry and Trade (MoIT) showed that Vietnam's retail market currently values at US$142 billion, which is expected to reach US$350 billion in 2025, making up 59% of the country's 2022 GDP.
Last year, total revenue from retail sales of goods and services rose 21%, exceeding the target set by the MoIT. However, according to MoIT Deputy Minister Do Thang Hai, the figure is equivalent to 82% of the calculated level in normal conditions, while the sector is still facing many problems, including those in logistics, infrastructure and linkage in the supply chain.
Vu Thi Hau, President of the Association of Vietnam Retailers, said that to catch up with the strong growth of e-commerce activities, the association is building a project on digital transformation in the retail sector, which is expected to help payment process easier.
Hau said she believes that 2023 will be a successful year for both domestic and foreign retailers with stronger recovery of the market after the pandemic.