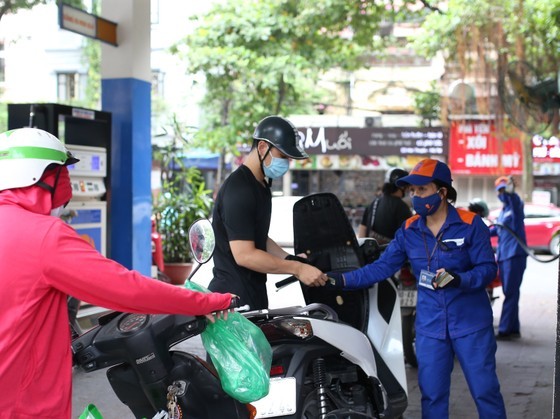 At a petrol station. (Photo: SGGP)
Accordingly, the retail price of petrol remained at VND21.350 (US$0.91) for E5 RON 92 and VND22,150 for RON95.
Meanwhile, the price of diesel oil decreased by VND520 to VND21,620 per liter, kerosene went down by VND960 to VND21,800 per liter.
The price of mazut oil also went down by VND380 per liter to VND13,740 per liter.
At this price adjustment, the two ministries decided to not extract petrol oil prices for the price stabilization fund.
However, from January 11, they started to extract VND605 per liter from diesel oil, VND650 per liter from kerosene, and VND300 per kg from mazut for the petrol price stabilization fund.