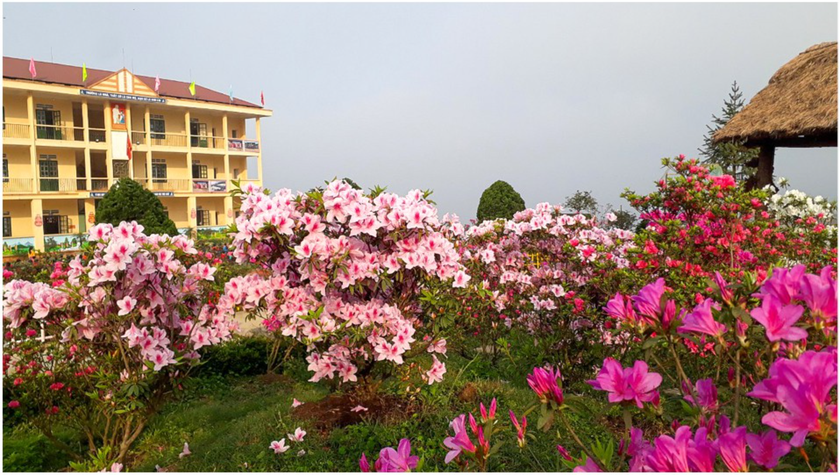 Every week, visitors coming to Y Ty Elementary School for Ethnic Minorities in Lao Cai Province are greeted with the sight of colorful Rhododendron simsii planted around the campus by the teachers themselves.

"Y Ty Commune is always among the country's most visited locations, so we had the idea to open up the school for tourists as well", said the principal.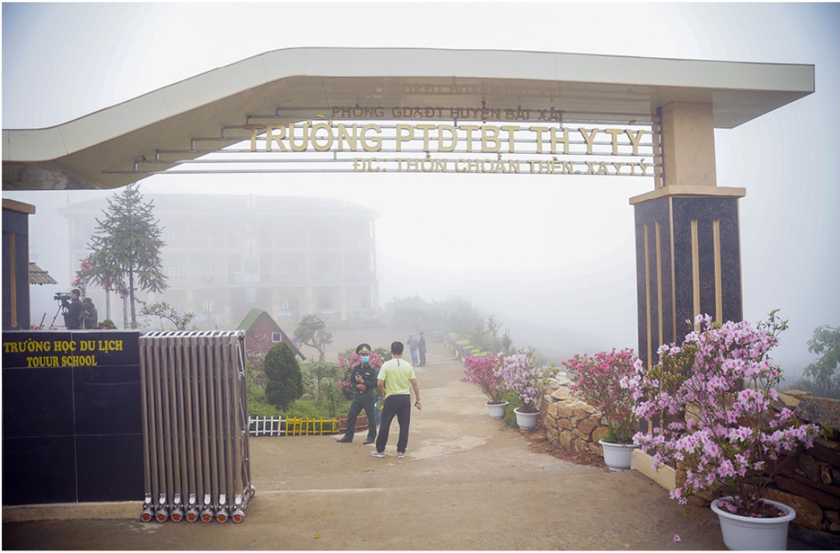 Rows of Rhododendron trees along the school gate
Besides the beautiful flowers that spark joy for any beholder, the school also sets up replicas of ethnic housing on the campus to teach students about their traditions.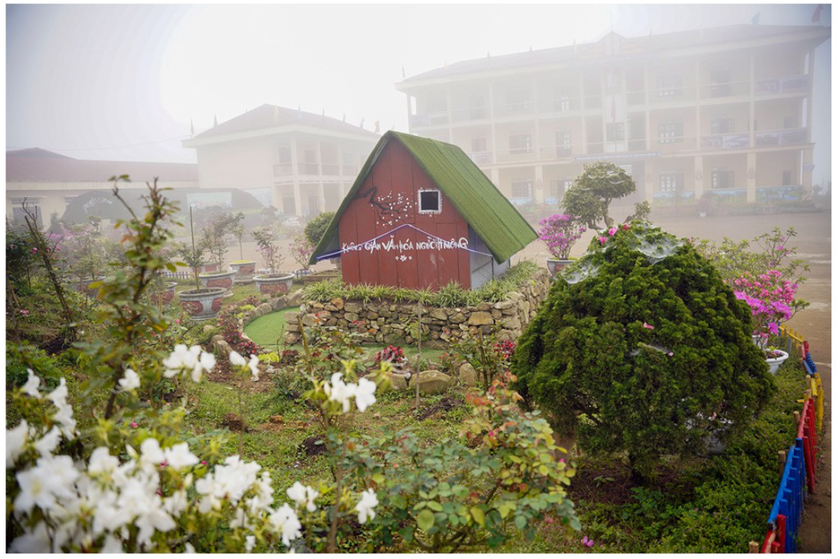 The multiple visitors' areas, though each with its own theme, all share the same backdrop of vigorous Rhododendron simsii blossoms.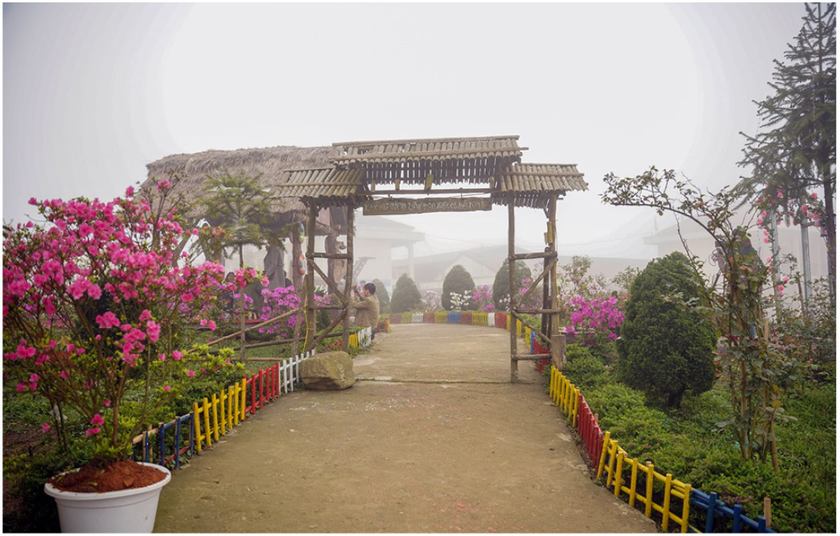 Teachers at Y Ty Elementary believe that in taking care of the trees and cleaning up around the campus, students will learn valuable gardening skills that they can apply at home and nurture their love for the environment.

Replica of a house of H'Mong ethnic people
The school has become the first destination in the agenda of many tourists visiting Y Ty Commune.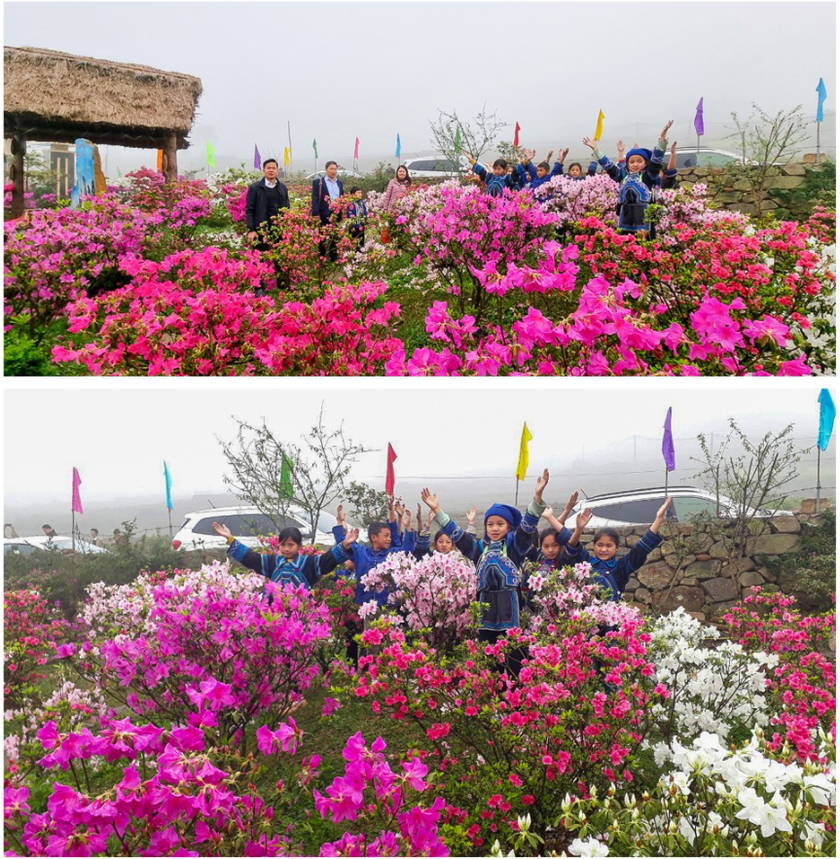 The blossom carpets naturally lend themselves to excellent group photos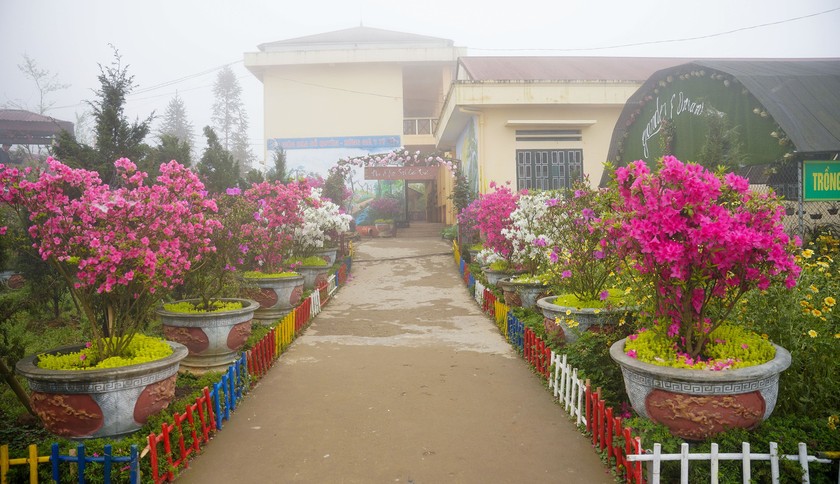 Flowers adorning the trails leading to students' dorms

The school is open to visitors every day of the week.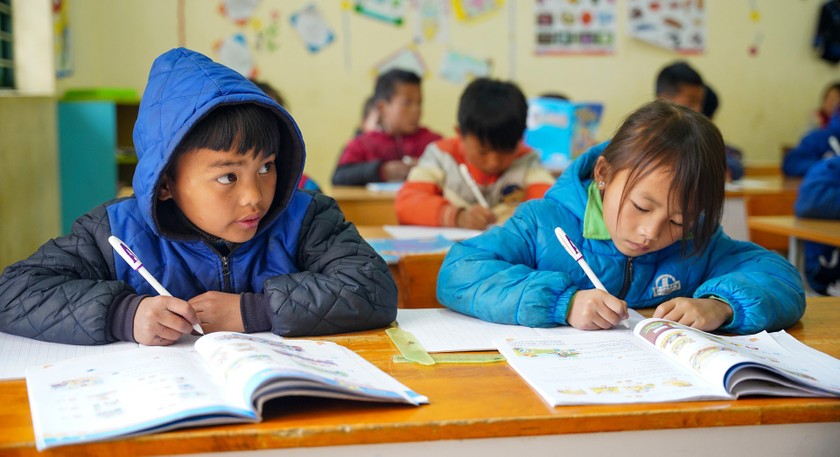 Thanks to the approach, most students here are more motivated to go to school, gradually getting more social with their peers as well as visitors.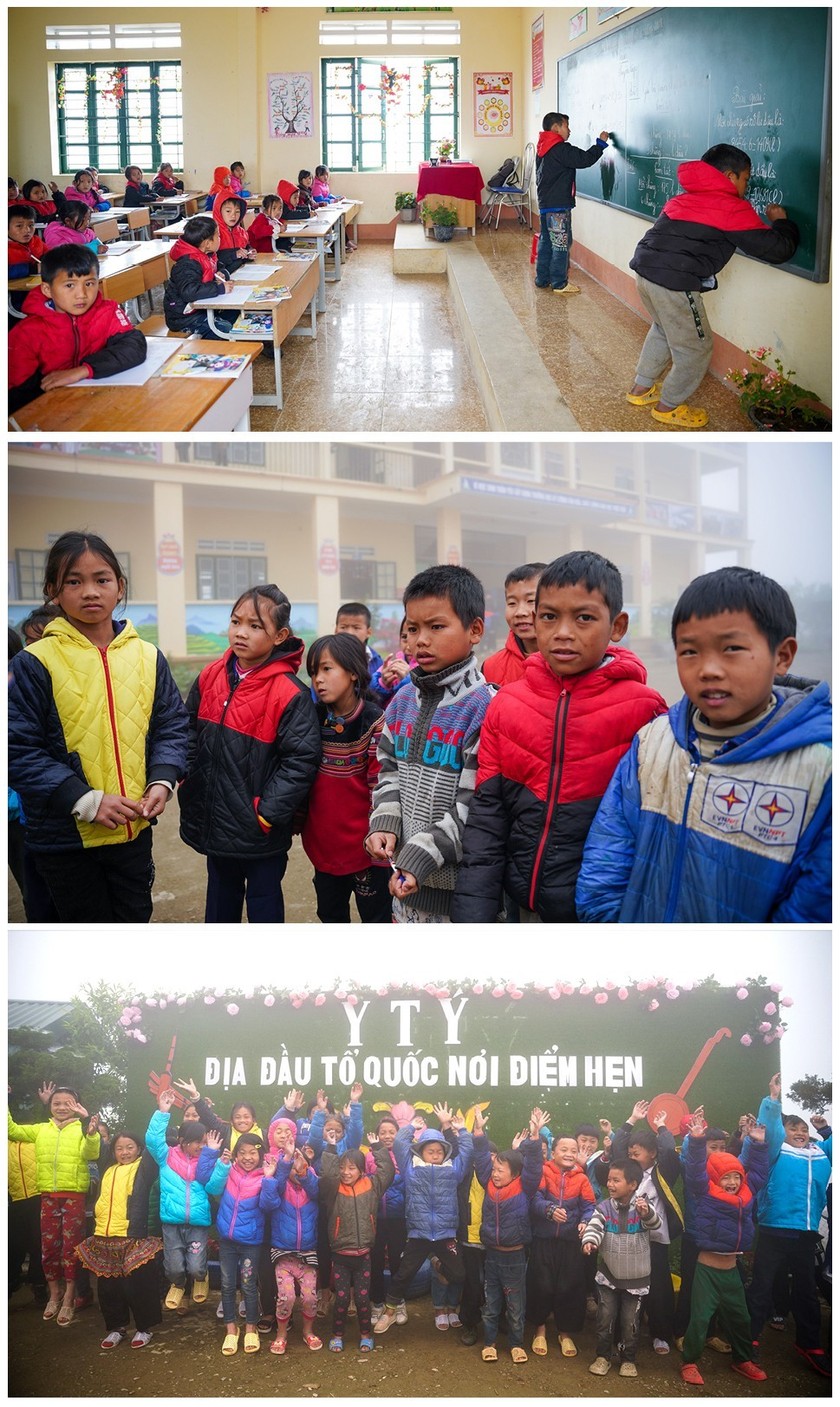 Besides Y Ty Commune, Lao Cai Province is home to many popular destinations, including the region of Sa Pa and the Fansipan mountain, attracting thousands of selfie lovers and biking tourists every year.