The display presents to viewers 36 artworks which had been selected from more than 100 paintings and created since 2015.

Having a passion for art since childhood, the Vietnamese finger-painting artist is well-known for his finger art works following style of haft- abstract painting over acrylic material.
In 2010, he presented to the public a giant 200-kg calligraphy book of Binh Ngo Dai Cao, a famous Vietnamese manifesto marking the 1000th anniversary of Thang Long-Hanoi.
He has held many solo exhibitions which attracted local and foreign visitors in the country and Hong Kong (China), Australia. Some of his art works have been displayed in Vietnam Fine Art Museum.
This's exhibition themed "The spirit of color" is his 23rd display which runs until July 12.
Some paintings at the exhibition: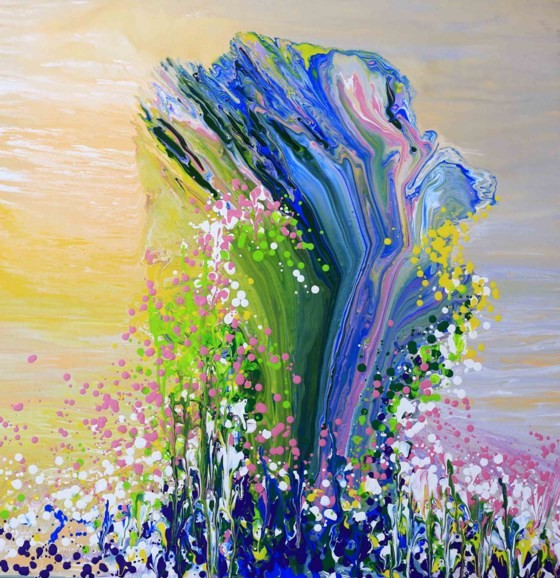 Mong duoi hoa (Dream under the flowers)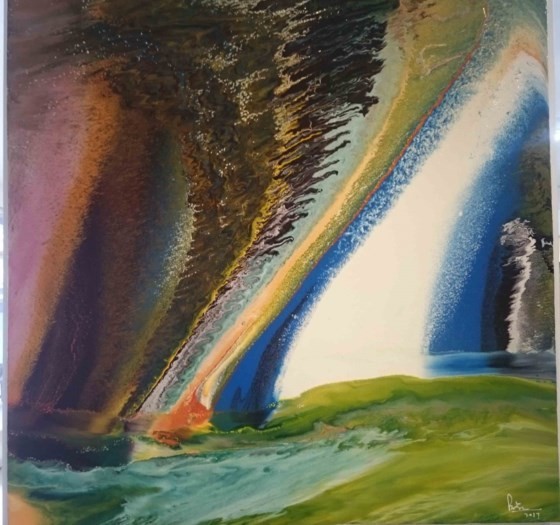 Ben no (The other side)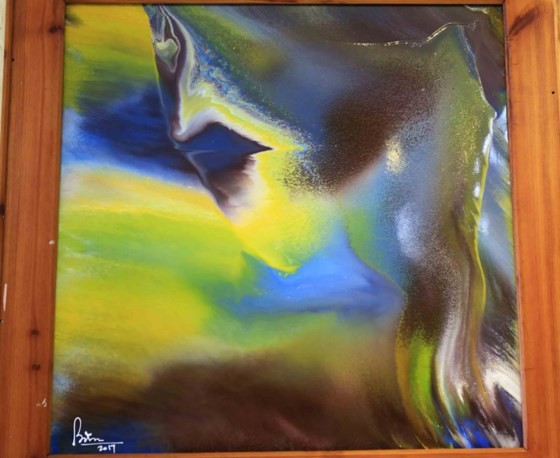 Dong song va nguoi tinh (River and lover)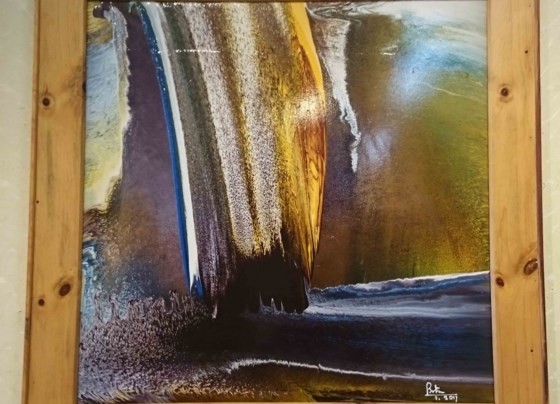 Lac giac (strange dream)
Mua rom (The season of rice straw)