Currently, water source releasing from irrigational reservoirs in China and Laos converged to Mekong Delta in order to prevent long- lasting drought and saltwater influx, reported the General Department of Irrigation under the Ministry of Agriculture and Rural Development.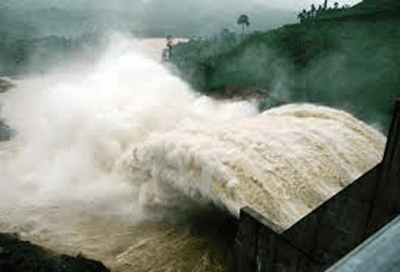 (Photo:SGGP)
Deputy head of Irrigational General Directorate Nguyen Van Tinh said that the directorate asked local authorities instruct farmers to take fresh water from this source and effective using for life, animal breeds and production.
According to the National Hydrology Meteorology Forecast Center, current water level from Mekong Delta's upstream rivers has increased sharply at 0, 5- 2 meters while water level in Mekong Delta's downstream increased high at 0, 02- 0, 2 meters on April 3- 8. Particularly, flow volumes in the Mekong Delta at Tan Chau, Chau Doc stations, Tien and Hau River have been increasing. By April 4- 5, the highest water level at Tan Chau and Chau Doc station is predicted to reach at 3, 200 – 3, 500 cubic meter per second.

This week, rains will occur in some places of Mekong Delta with its rainfall at less than 5 mm. The lowest temperature in the southeastern region is measured at 22- 24 degrees Celsius while the highest temperature at 34- 37 degrees Celsius.
The highest temperature in south- western region is measured at 24- 26 degrees Celsius, and the highest temperature at 32- 35 degrees Celsius.