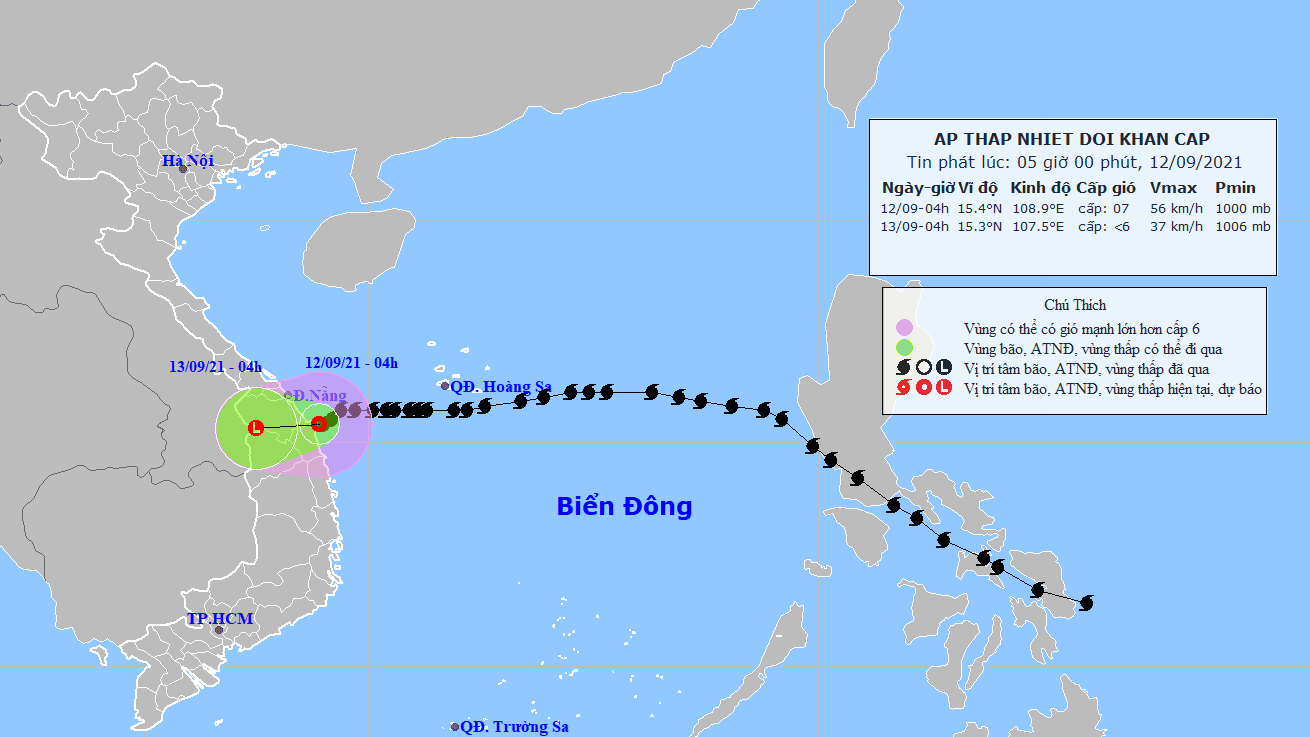 The system will bear down on the mainland provinces from Da Nang to Binh Dinh hours later.
According to the latest updated weather news of the National Center for Hydrology Meteorology Forecasting this early morning, the tropical low-pressure system was about 15.4 degrees north latitude and 108.9 degrees east longitude, churned in the territorial waters from Da Nang to Binh Dinh with gusty winds of 50 to 60 kilometers per hour as of 4 a.m. on Sunday.
In the next 12 hours, the system is expected to move west at the speed of five kilometers an hour and continue unleasing rains on the mainland area from Da Nang City to Binh Dinh Province and tend to weaken into a low-pressure zone in Southern Laos.