The lowest temperature in the areas of Ho Chi Minh City and southern region is predicted to drop to 17- 18 degrees Celsius because of the influence of ongoing strong operation of cold front hitting the northern region of Vietnam, reported the National Hydrology Meteorology Forecast Center.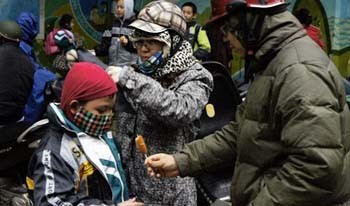 Strong cold front covers nationwide.

By January 22, the northern region will suffer strong northeast monsoon and then it will expand to the southern region and affect directly to the southern provinces.
 
Because of influence of the cold front, the northeast monsoon will operate strongly in the southern territorial waters on Friday and Saturday. Meanwhile, the southern region will see deep cloud daytime and rains on the large scale at night time.
By January 24, the temperature in Ho Chi Minh City will continue to reduce rapidly. The lowest temperature in southeastern region will reach at 17- 20 degrees Celsius.
 
The lowest temperature will drop to 19- 22 degrees Celsius in the southern provinces; and at 18- 20 degrees Celsius in Ho Chi Minh City.